Leadership is a critical management function that assists an organization in directing its resources to achieve its goals and increase efficiency. Exceptional leaders develop a clear vision of the long and short-term goals that the organization can achieve. As an exceptionally successful leader, Lilia Hernández (Director of Global Human Resources in Aleatica) has been steering Aleatica toward a bright future.
Currently, Hernández serves as the Director of Global Human Resources in Aleatica and as an independent director for General de Salud, an insurance company that is part of Corporativo Peña Verde in Mexico City.
She has managed a cultural shift at Aleatica that has prioritized the well-being of its more than 2,800 employees,
increased gender inclusion and diversity, as well as initiatives to create a culture of safety. As with many other businesses, Aleatica had difficulties during the global Covid-19 outbreak, but as a director, Lilia is pleased to say that they managed to retain all of their employees.
"I am very thankful for my career. I have walked a wonderful path that includes more than 35 years of experience, contributing to areas of human resources, talent recruitment, organizational development, diversity, and inclusion, as well as mediation and conflict resolution that has given me the tools to perform as a leader today. Along with the trust and support of my leaders, I have been able to build my career thanks to the powerful teams that have accompanied me." says Hernández.
At Banco Internacional (which became Banco Bital, part of Grupo Financiero Bital), Lilia worked as the Human Resources Consulting and Labor Development Director. She negotiated general conditions of employment for the first collective bargaining agreement and consolidated 18 roles into four as part of the implementation of a completely new and transformational model of services.
Hernández actively contributed to the design and implementation of the cultural shift that involved becoming a private company instead of a government institution. She was a member of the team that supported the company's organic development from 320 branches to 1500 in three years, which resulted in significant hiring.
She also held the position of Director of Human Resources at HSBC Mexico, where she had the chance to help the bank´s transition from Bital and implement new procedures and international regulations.
In Telefonica Group –a multinational telecommunications company– Lilia oversaw the implementation of the total compensation strategy for the group's 1,400 senior managers worldwide. The versatile leader had the opportunity to guide the Diversity and Inclusion Office, creating the Diversity Forum with two other global companies in Spain, which led to the signing of the first Diversity Charter in 2008. In Telefonica Mexico, she helped to achieve a 35% increase in the employee satisfaction and commitment index.
Hernández was a member of the MetLife team that successfully secured a 45% increase in earnings in Mexico over five years. Within three years, they were able to position the business as a Great Place to Work and an Employer of Choice,a nationally recognized ranking. She also had the opportunity to participate in MetLife's International University regional launch in Mexico and Latin America.
A Top Infrastructure Investment Firm
Aleatica is an Australian business that is owned by IFM Investors, a top infrastructure investment firm that oversees more than $220 billion in global assets. Since 2018, it has been committed to managing mobility assets and other transportation infrastructure across South America, Europe, and Mexico. Its operation includes 20 concessions in 7 countries. Every year more than 232 million people travel on the roadways of Aleatica in Mexico.
---
---
Hernández and her team are constantly seeking to provide mobility solutions that meet people's needs. What makes Aleatica different from other transportation infrastructure operators are the five pillars that guide its actions, operations, and programs: Safety as our top priority; passion for our team; service excellence; social and environmental sustainability; and corporate integrity.
Women's Empowerment
In recent years at Aleatica, Hernández, and her team have worked with two CEOs: Ken Daley and now David Diaz, both of whom are active promoters of diversity, equity, and inclusion. For Hernández, supporting colleagues occurs when they are seen, heard, and listened to, and when there is an interest in learning about their thoughts and what they can contribute. And this is the focus that Hernádez promotes as a human resource leader in Aleatica. Hernández notes that while this would seem quite simple, many leaders frequently neglect to provide this attention to female talent.
---
---
"At Aleatica, our CEOs have empowered us to decide, express ourselves, execute, and be accountable for our results. We know that we can count on our leadership's trust every step of the way, providing support and guidance whenever we need it," says Lilia. "Since 2019, we have been building a diverse and inclusive culture, anchored in our pillars in order to ensure that Aleatica is a great place to work where the best talent wants to contribute. We are moving in the right direction, and today we have two independent female directors on the Board of Aleatica, and our first female general manager of one of Aleatica's concessions."
The Current Industry Scenario
"In Aleatica, my current job is to focus on the well-being of people and their workplace, which means that on a bigger scale, I am helping to achieve a safer and more competitive transportation sector that allows our country to grow. The infrastructure sector is key to the country's competitiveness since transportation infrastructure is critical to connect goods, services, and people," says Hernández.
---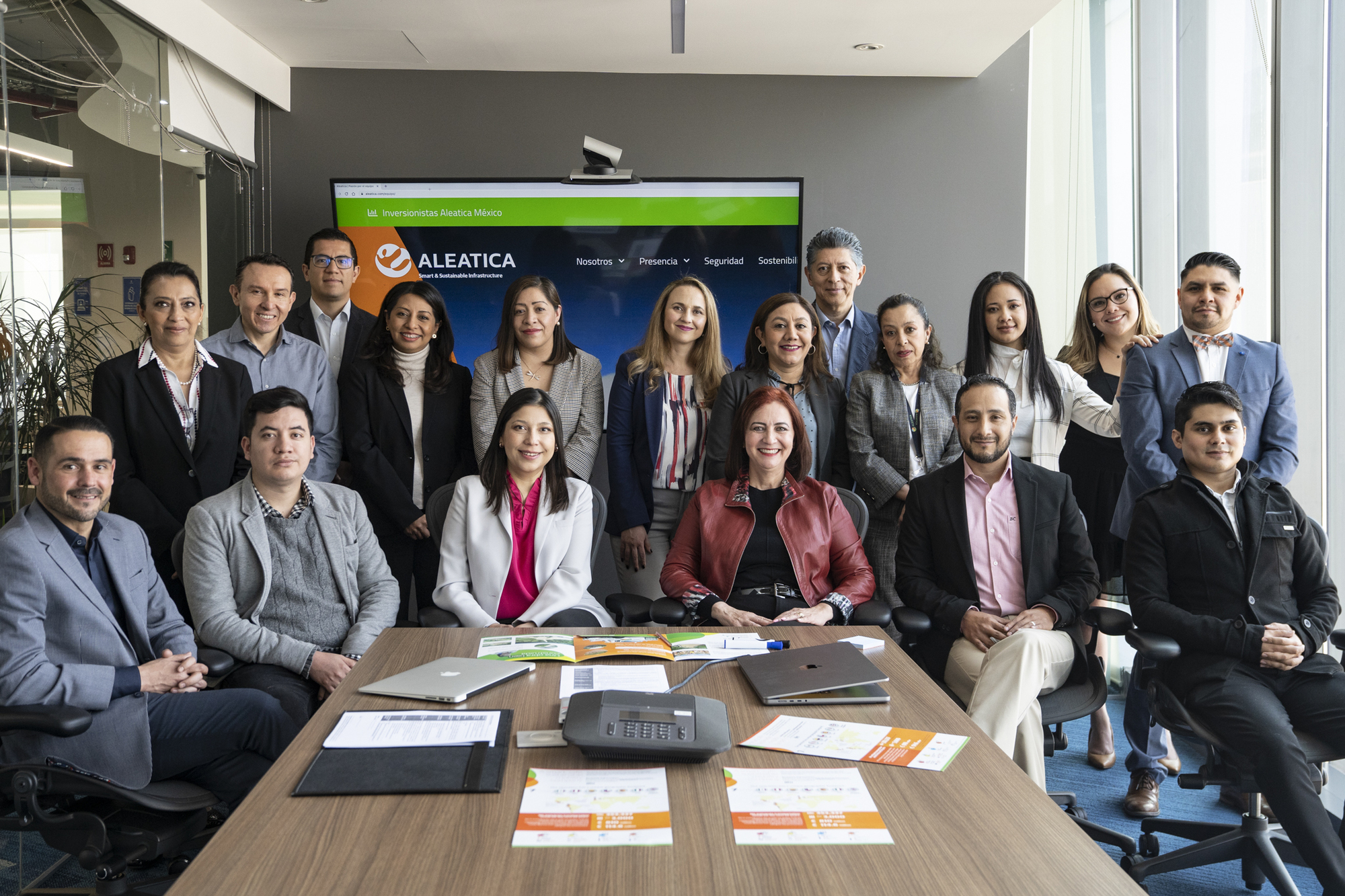 ---
The Ministry of Infrastructure and Transportation in Mexico is focused on forming partnerships with other industry stakeholders to ensure that the sector as a whole becomes safer, more sustainable, and more productive in order to improve Mexico's competitiveness. Hernandez knows that with her team, Aleatica is making a substantial contribution to improving the transportation industry of her country.
Future Roadmap
As Aleatica continues to grow, Hernández wants to encourage a sense of belonging across the countries where the company manages road concessions, under a concept known as One Aleatica. It has been critical to establish best practices and share information across the organization, regardless of geographical location. Along with these roles, she also wishes to be a coach and mentor for young professionals, both men and women, and an independent board member of organizations that pursue excellence and positive transformation.
Source of Motivation
When asked to share her source of motivation, Hernándezstressedthat, "I want to inspire and support those that work with me, providing advice when needed and offering an listening ear; for my children, I want to be an example of someone who strives and confronts challenges and who helps others find their way."
Describe in One-Word or In One-Sentence
To describe herself in one word, Hernández says she is a warrior. She likes challenging herself to find innovative solutions as quickly as possible and resolve any issues at hand.
Words of Wisdom
As a multi-talented female leader who paved her own path, Lilia advises, "Stay very alert, very aware to distinguish if an obstacle exists or we only believe it exists. It is very useful to have a mentor to help us explore solutions. Everyone needs help and guidance. Never lose confidence in yourself, and never stop believing in your value. There are work environments or leaders with destructive attitudes that can affect our personal safety if we allow them to."