Young professionals need mentoring and, more significantly, sponsorship to grow. A sponsor who supports you by removing barriers, exposing you to the proper people, and providing networking and learning opportunities is crucial. Having someone to turn to for questions, suggestions, and guidance as you learn is also critical.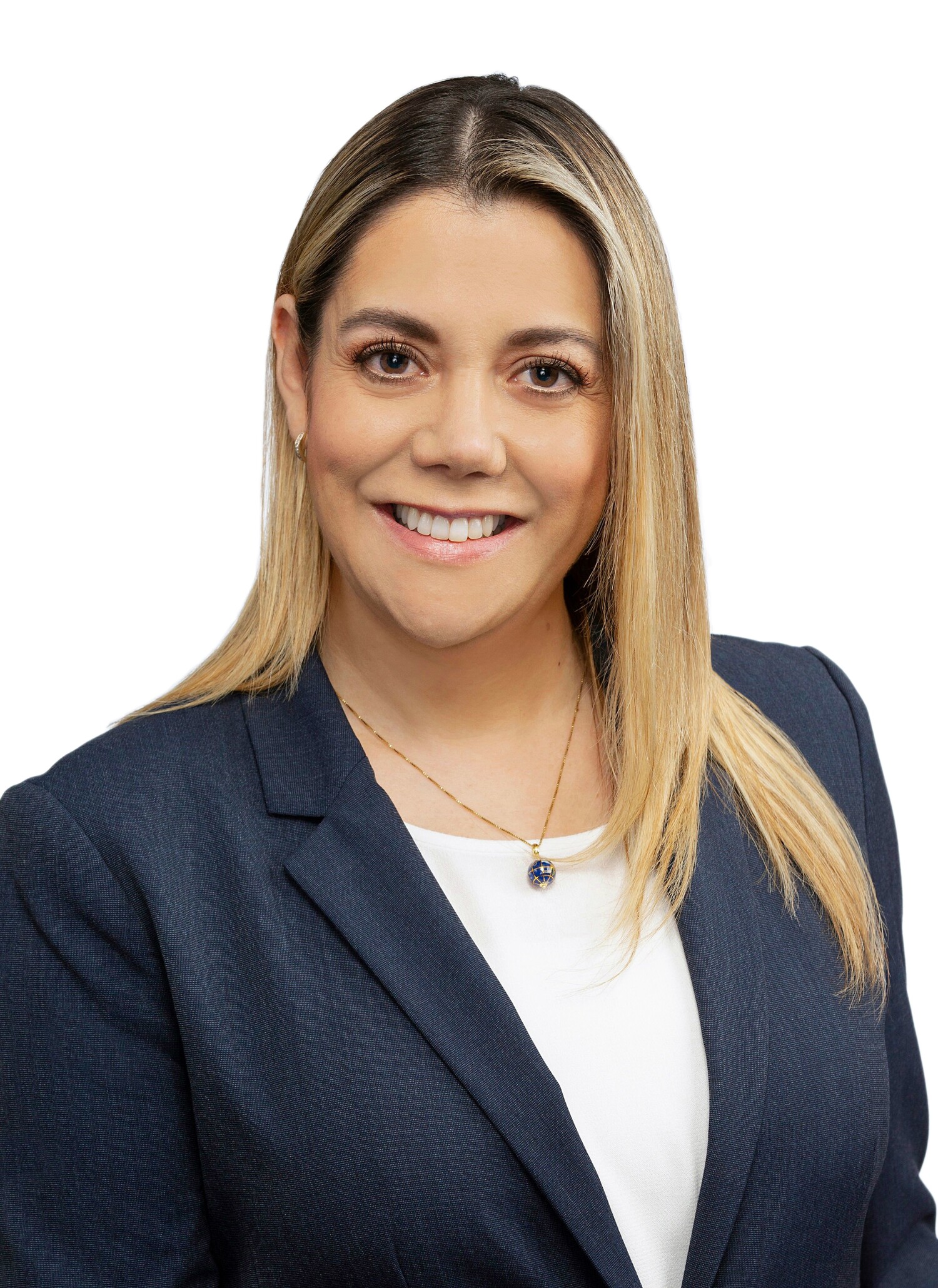 Silvia Rocha-Espino (Vice President of People And Culture at Watkins Wellness) has discovered that as a professional woman, regardless of your age or experience, you must be humble enough to ask for help, bold enough to contact that one person you know could help you, and kind and patient enough to listen, watch and learn.
Presently, she is responsible for leading the Watkins Wellness People and Culture teams globally. The dynamic leader and her team work together to develop strategy and solutions across all HR areas, such as talent acquisition, talent development, total rewards, and DE&I, to name a few. Her main goals are to partner with leadership enterprise-wide to support and maximize the success of the organization, drive towards achieving its business objectives, and, most importantly, ensure that its employees thrive.
Recalling her past, Silvia shares, "Not a lot of people know this about my career, but I started my career as a counsellor for victims of abuse at a government office in San Pedro, Cholula, Mexico, and as an elementary school teacher in an all-boys school. It was there that I first understood the big impact a person can have in others' lives, and I also knew I wanted to find a place where I could continue to learn and grow while creating opportunities to help people do the same; that is how I got into HR."
The passionate female leader started in the HR field in a very small operation in Monterrey, Mexico. She worked as the HR coordinator for Ke-Casas, a construction company that was expanding into the north of the country. Silvia didn't have any relevant experience back then, but she had a lot of passion for making things happen and quickly learned that there is nothing wrong with asking questions, recognizing when you don't know something, and making mistakes as long as you learn from them. Her first real HR experience was at Ke-Casas, and she will always be grateful for the wonderful learning opportunities and excellent coaching and guidance she received there (Alfonso Azcona, Francisco Reyes).
"Life has taken me in very different directions; however, the one constant has always been my passion and love for the Human Resources field. I have spent most of my career working in management roles in Human Resources for large international companies in the U.S., Mexico, and Canada in the Aerospace, Healthcare, and Medical Device industries. This long journey across countries and industries led me to Watkins Wellness, a global manufacturing company owned by Masco Corporation," states Silvia.
She further adds, "Joining Watkins Wellness and its parent company, Masco, is one of the best decisions I have made in my career. At Watkins, I can drive initiatives that I am passionate about; I believe that showing our employees we truly care about their well-being is crucial. My team and I strive to provide a vibrant culture, excellent work atmosphere, a safe workplace, and the right resources and opportunities for our employees to learn and grow, both as people and professionals."
One of the reasons Silvia joined Watkins Wellness is because she sees a strong alignment between its core Watkins Way values and her own personal values; Respect, Honesty, and Inclusion are central to the company culture and her personal life and relationships with others. The passionate female leader firmly believes that every employee in the company, regardless of their position, contributes significantly to the company's success as a whole. Says Silvia, "A crucial component of Who We Are and What We Do at Watkins Wellness is appreciating and acknowledging every employee's contribution to the company's success."
Improving People's Lives For More Than 45 Years
Since its founding in 1977, Watkins Wellness® has been headquartered in north county San Diego. It is currently the second-largest employer in the City of Vista, second only to the Vista Unified School District. It is also an award-winning employer of choice and was named the #1 Top Workplace in the Large Company category by the San Diego Union-Tribune in 2021.
---
---
The company has been improving people's lives for more than 45 years as the global maker of the world's best-selling hot tubs and aquatic fitness systems, including Hot Spring® Spas, Caldera® Spas, and Endless Pools® fitness systems. Its growing portfolio of well-being products provides multiple pathways to wellness for consumers seeking a place for improved physical, mental, or emotional well-being, or an environment to relax and reconnect with others.
As the world's leading manufacturer and marketer of well-being products for at-home use, its more than 3000 employees across seven global locations take pride in designing and building the highest quality hot tubs and aquatic fitness systems and in supplying consumers and dealers with the absolute best shopping and ownership experiences. These disciplines have enabled the Watkins team to deliver a remarkable record of year-over-year growth and achievement. Watkins is proud to be the first and only manufacturer to build more than 1.5 million hot tubs, with more than 1000 dealer partners in all 50 states and more than 70 countries.
---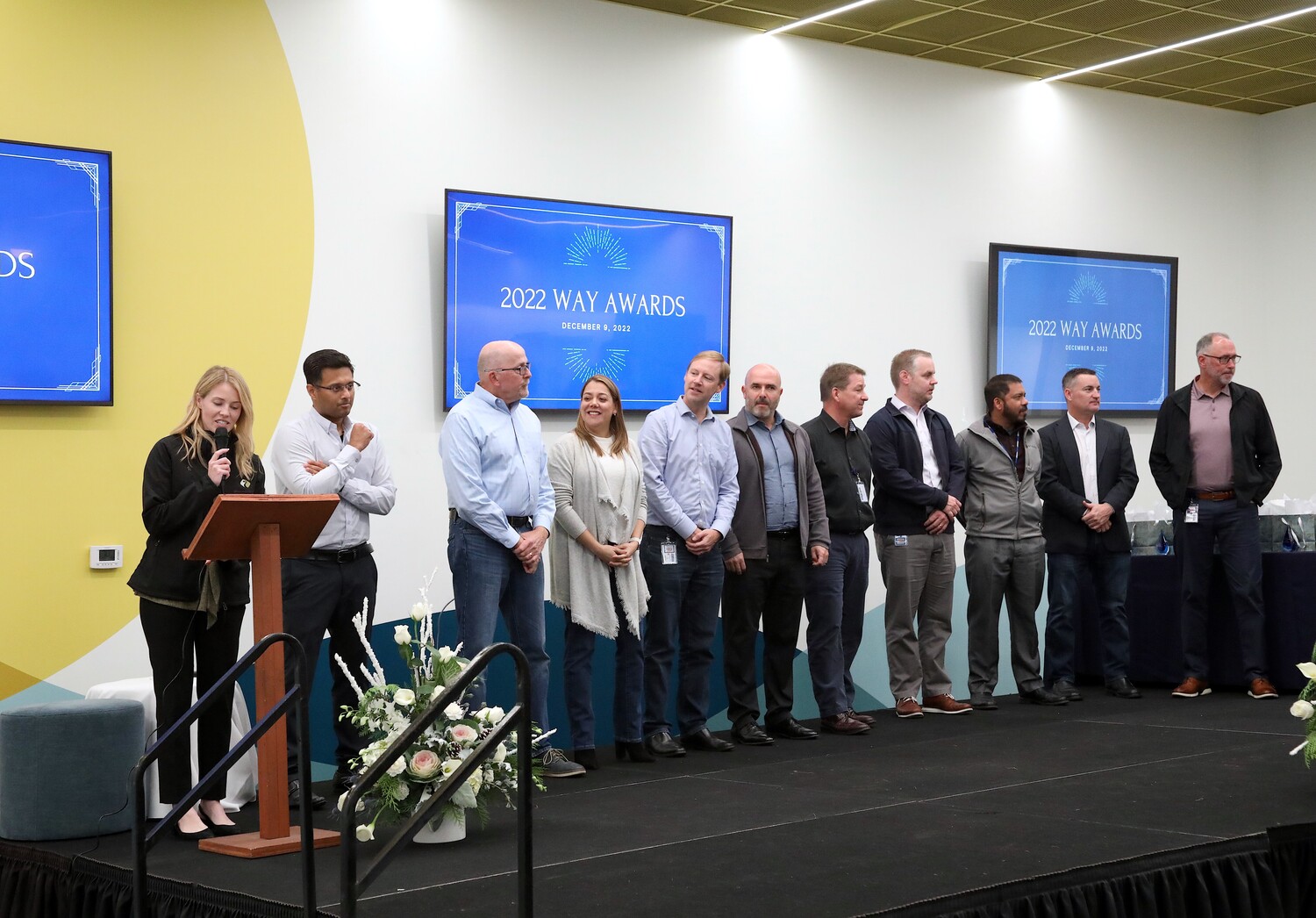 ---
Fortune 500 company Masco Corporation, whose products include Behr® paint and Delta® and Hansgrohe® faucets, bath, and shower fixtures, has owned Watkins since 1986.
Watkins' average employee tenure of 12 years and its 94% employee retention rate can in part be attributed to the Company's unique culture, which is grounded in its eleven core Watkins Way values, including Ethics, Transparency, Accountability, and Passion.
Promote Diversity, Equity, And Inclusion (DE&I)
According to Silvia, DE&I is a journey at Watkins. The past few years have been spent building a solid foundation, going in-depth, and learning from the staff about the company's strengths and limitations in relation to DE&I. As a result, a DE&I Council was established that is governed and sponsored by the Executive Leadership Team Members. They work together to build on the solid foundation of the Watkins Way values, including its Endless Pools Core Tenets, to foster a culture where everyone feels respected, valued, and inspired to nurture the same in others.
"One of the most important efforts we are undertaking this year is to create more DE&I awareness, learning, and understanding within our Executive Team. We are all embarking on a DE&I journey together, so we can continue to drive and support these important programs," says Silvia.
Challenges Faced To Withstand The Complexities Of The Industry
Throughout the various industries Silvia has worked in, there have always been two different types of challenges. One of the biggest challenges she has faced is very common among HR professionals. HR has evolved from the Personnel department of days past to the current People and Culture function; however, the challenge remains the same: the proverbial HR seat at the table.
I am a passionate, highly motivated leader who cares about people and wants to make an impact; I try to leave things better than I found them
The other type of challenges she has faced, especially living and working in countries like the US and Canada, is related to her Hispanic origins; more specifically, her language. English is Silvia's second language, and it has been very hard for her to continue to improve her vocabulary and "sound" as smart as she is in Spanish. But, she is doing her best to overcome these challenges.
Common Challenges Faced By Women In The Corporate World
"The struggle between career-family and work-life balance is probably the biggest challenge I face daily. We all, men and women alike, struggle to find work-life balance, but women who work or start businesses have to take care of both their families and their organizations. The guilt and pain when you miss a field trip or a spelling bee because of a work engagement are real," shares Silvia.
Hence, to combat this, she has made a list of things she doesn't want to miss out on. For example, one of three annual field trips, her son's end-of-the-year performance, and so on. Silvia has split the activities with her husband and made the time to be there when it is most important. It is crucial to find ways to do both. She believes it is OK to take time in your workday to take care of your family and sometime in the evening to take care of a couple of work things if it works for you and your family. Find what works best for you!
Silvia's Source Of Motivation
Silvia's biggest sources of motivation are "her boys," her husband, Omar, and her son, Sebastian, a.k.a. "Bash." They are the motor that keeps her going. "I want my little one to see and learn that when you work hard and are passionate about what you do, good things happen. I do what I do in the kindest, most positive way that I can, so I can be their guide and their example," says Silvia.
She further adds, "The second thing that gets me going is making an impact and leaving a fingerprint on everything that I do and touch. I want my team to learn, grow, and get excited; I want to continue to foster the "best" culture for our employees so that they can have better lives at work and home; I want to make an impact in our community through different charitable contributions and partnerships."
One-Word Or One-Sentence Description
When asked to describe herself in one word or one-sentence, Silvia replied, "I am a passionate, highly motivated leader who cares about people and wants to make an impact; I try to leave things better than I found them."
Future Plans
As a successful woman leader, Silvia loves where she is right now! Since she began her HR career, she has striven for and daydreamed about a position similar to the one she currently holds. Silvia wishes to keep working to strengthen the foundation at Watkins Wellness, expand the company through P&C initiatives, and elevate the role that People & Culture play in the organization. She will continue to prepare, learn, and strengthen her capabilities to become an even more robust CHRO.