The Retail industry is facing an existential crisis on a global scale, with supply chain challenges, margin pressures and the constant onslaught of online platforms who are expanding their service offering to include goods and services which were once the sole purview of the Retailer. However, the post COVID world has also created a multi-generational opportunity for Retailers with consumers seeking offline engagement and Boards and investors willing to reward Retailers who make judicious investments in technology and digitalization.
To retain their existing and mostly loyal customers, and to gain new ones, especially millennials, Retailers have to offer services where customers choose to want them, both through online and offline channels, with zero friction while paying for goods or being eligible for rewards and offers. This is where Epipoli, an innovative Retail Fintech company established by Gaetano Giannetto is setting the standards for next generation retail platforms in Europe, and across the world. Epipoli enables retailers offer their customers a slew of digital products and services from third party service providers all integrated on the Epipoli platform and delivered through a retailer branded mobile application. The mobile application enables multiple payment methods, rewards, coupons, mobile checkout, and the customer's entire purchase experience, both online and offline. The platform bears inspiration from the best of Asian mobile Super Apps like WeChat, Alipay and Grab and is developed in collaboration with KargoCard, a company with operations in Asia who powers the payments experience for top tier convenience stores like 7 Eleven and Lawson in Asia. The KargoCard platform processes over $2.5 billion in annual gross merchandise value across 250M customers across China, Japan and other markets in Asia.
One-Of-Its-Kind Italian- Based Company
The company's name Epipoli derives from the Greek word epi-polis, which means "upper town," is also the name of the Syracuse neighborhood where Archimedes' Castle was built. Founded in Italy, the innovative fintech company is the market leader in retail payments and engagement solutions. In Italy, it was the first company to offer prepaid Mastercard and gift cards, a business it soon expanded across several other countries in Europe. Epipoli aims to preserve its uniqueness in the European market by combining cutting-edge technology paired with deep retail expertise and highly curated consumer experiences. Epipoli recognized the power of payment services delivered at point-of-sale to retail customers, as a powerful engagement and retention tool for the Retailer as well as a low-cost acquisition channel for banks and financial service providers. The Epipoli platform and service was built around this hypothesis of demystifying fintech for the retail customer and delivering these services seamlessly as part of the Retailers branding.
Epipoli operates two strategic business line in complete concert with each other.
Wallet As a Service – WaaS
Epipoli provides a Retailer branded mobile application which offers payments, rewards, coupons, ticketing and travel services, FX and even crypto currencies all integrated with the retailer's suite of core retail services.
Platform As a Service – PaaS
Epipoli provides a uniquely integrated, cloud native, API first platform for Retailers to provide a compendium of services on a single stack, which enable engagement and digital solutions delivered across physical stores as well as online, as a compelling and profitable retail category. For third party service providers, integrating their services to the Epipoli platform is very lucrative as it extends their services to a strong network made up of 400 Partners at more than 70,000 points of sale across Europe reaching more than 4 million customers.
"In the role of category captain of this innovative family of products, Epipoli manages the assortment of the Gift Cards for Engagement, Incentives and in the stores of the network, on which Epipoli has implemented a dedicated display with the most important local and international brands offering a comprehensive assortment from "A" to "Z", from Amazon to Zalando," says Gaetano, speaking about the Epipoli retail gift card mall program.
The innovative fintech company is happy to serve over 200 corporations and 10.000 SMEs from various industries, including BNP Paribas, Bridgestone, Carrier, Carrefour, Coca-Cola, Electrolux, Esselunga, Hype, L'Oreal, Nestlè, Samsung, SPAR, Vodafone, Xiaomi and many others.
Meet The Multi-Talented Leader
Gaetano began his career at Procter & Gamble in the sales and merchandising division after serving as an artillery lieutenant in NATO. He was one of the "fathers" of Spaceman, the revolutionary planogramming and category management platform launched in more than 18 nations worldwide in 1988. The innovative leader worked as Managing Partner and then Vice President Industry Food & Retailing EMEA when Spaceman was sold to Nielsen in 1991.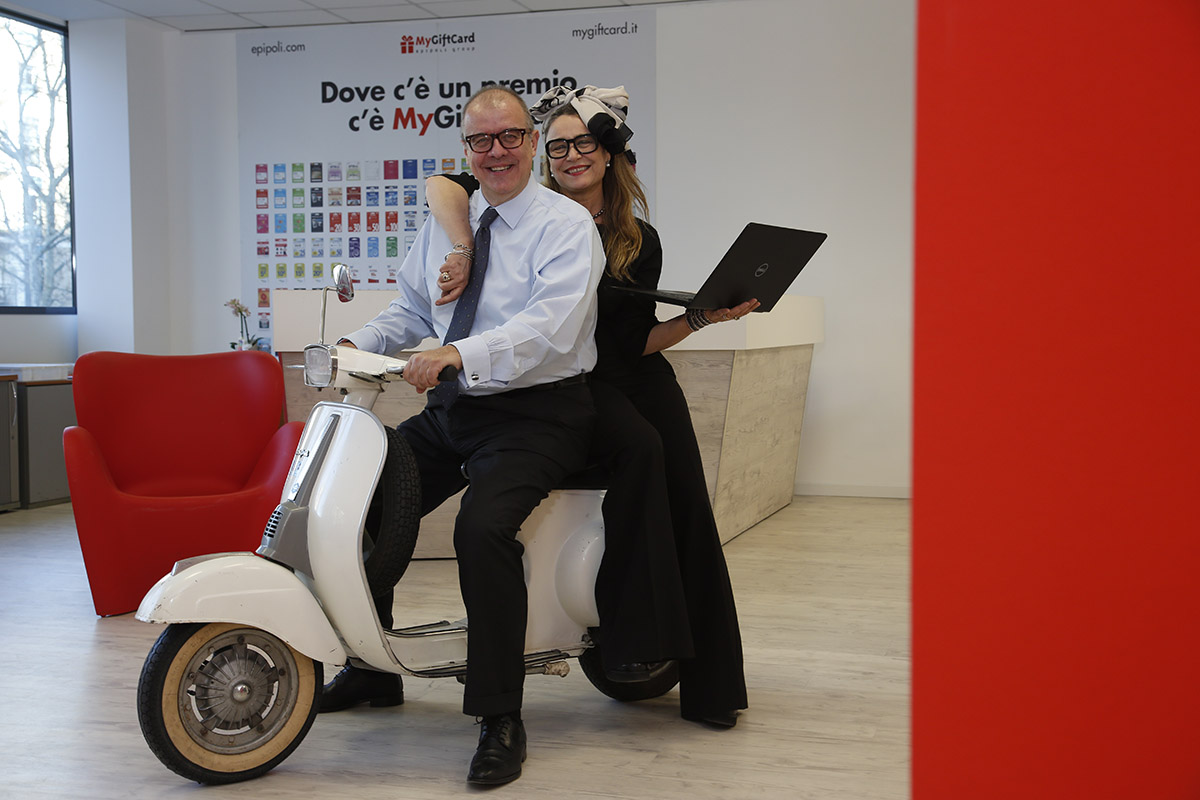 He joined NCR Corporation in 1998 and was appointed vice president of EMEA and AustralAsia. Gaetano's 20 years of professional experience in the international retail industry in Belgium, the United Kingdom, and the United States supported the intuition that led him to start Epipoli in 2000, one of the top global Fintech companies of which he is today President.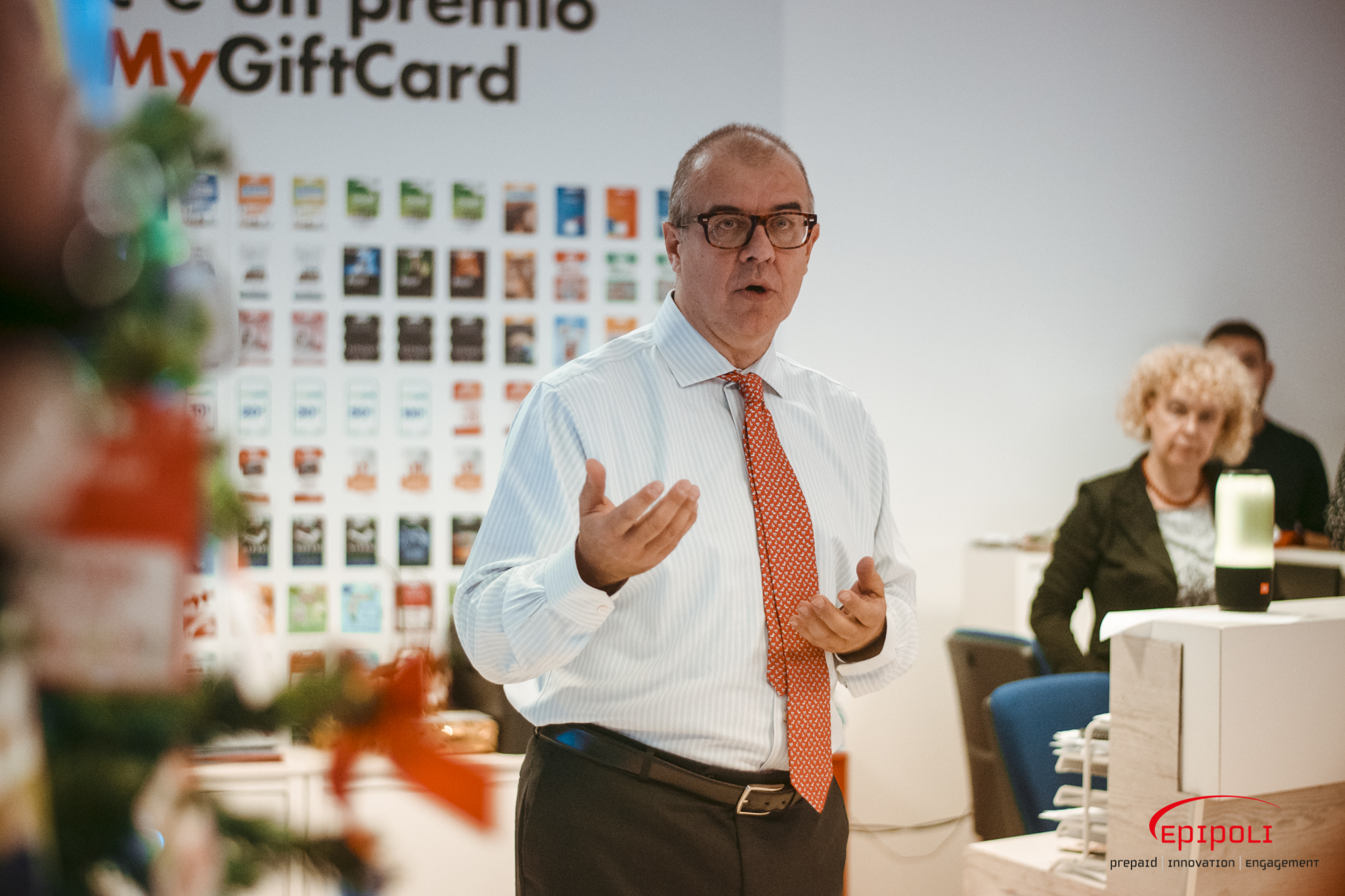 Passionate about multi-media, the multi-talented leader created and published "Conquering the new consumer – the Category Management guide," the first digital book ever realized about retailing, and "Like free radicals: marketing without patterns," which focuses on consumer behaviors and social changes.
Facing Challenges Head-on
Two essential components of Epipoli's DNA are innovation and execution. Gaetano's tenure at P&G taught him the essential strategies for breaking into markets and upsetting the status quo. "In Italy, it is not easy to change the way of doing as Giuseppe Tomasi di Lampedusa, the author of "Il Gattopardo" published in 1958, because "changing everything in order to change nothing" is one of the typical behaviors," says Gaetano.
It was pretty difficult to launch gift cards in Italy in 2006. Gaetano recalls, "To convince content partners and retailers to join this revolution for retailers, Epipoli developed a "demonstration case incorporating a mini display with US gift cards" to get every retailer aware of the project, and almost every company accepted the idea: Epipoli didn't introduce the gift cards but a new retail category. Gifts cannot be explicit in value in Italian etiquette and common sense; very different from US pragmatism." Since then, even though many of the US giants have expanded the gift card category across Europe, MyGiftCard is how the category is known; just as Nutella means chocolate cream.
Epipoli has been bold with product innovation, even when there has been market resistance in the early days of launch. It took three years to implement the Mastercard prepaid debit card that Epipoli had conceived in 2009. What a shock it was for customers to buy a prepaid Mastercard product   in a store, and ten years later, Epipoli Prepaid Card was chosen as the top financial services product sold in grocery stores!
Offering Solutions To Different Target Audiences
As the Founder of Epipoli, Gaetano says, "We are a company with an incredibly broad target audience." As a retail payments platform, the company is B2B2C player with services at 3rd party digital channels, and through the shelves of large-scale retailers. As an engagement company, it provides B2B2C professional services to Corporations to acquire, engage and retain their customers. As a branded currency issuer, Epipoli is a strong international player in the B2B market, increasing this position also through the complete acquisition of Reward, a company that is specialized in gamification and incentive solutions to interact with employees and customers in a smarter and more attracting way.
Future Goals
Epipoli has consistently made investments over the past three years to accelerate its role as a force behind demystifying fintech and democratizing access to financial services. Epipoli has extended its customer base to over 42 countries.  Partnering with KargoCard, Epipoli's reach now extends across all of Europe and Asia and soon in the USA. There are other new projects in the works, and in the next three years, Epipoli plans to generate an equivalent amount of revenue across Americas, Europe, and Asia. In order to do this, Gaetano and his team are preparing a fresh investment round to continue the M&A program and spread the Italian method across many other countries.
A Piece of Advice from CEO Gaetano
As a seasoned entrepreneur, Gaetano advice to budding entrepreneur, "Never give up is my mantra, because you learn more from mistakes and business scarves than from successes. It is not important how many times you fail, you must have the desire to get up having in mind that nothing come without Sacrifice, Resolution, Focus and Ethics."