The field of dermatology focuses on maintaining healthy skin and treating conditions that affect the skin, hair, nails, and mucous membranes. In this field, dermatologists must possess an extensive clinical understanding of the many different internal disorders that cause skin conditions in order to be qualified and licensed to practice dermatology. They also provide patients with support for cosmetic problems by helping them improve the appearance of their skin.
To that end, they are informed about certain skin cures and pharmaceuticals that are efficient at treating various sorts of skin illnesses and which they recommend to their patients. Dr. Gabriel Serrano Sanmiguel is a renowned expert dermatologist and the Founder of the Sesderma and Mediderma Laboratories. Dr. Gabriel has been a dermatologist since 1976 and owns a Dermatology Clinic in Valencia that bear his name. He is also a member of many notable medical societies as well as published numerous research related to his field.
Experiences That Shaped Dr. Gabriel's Journey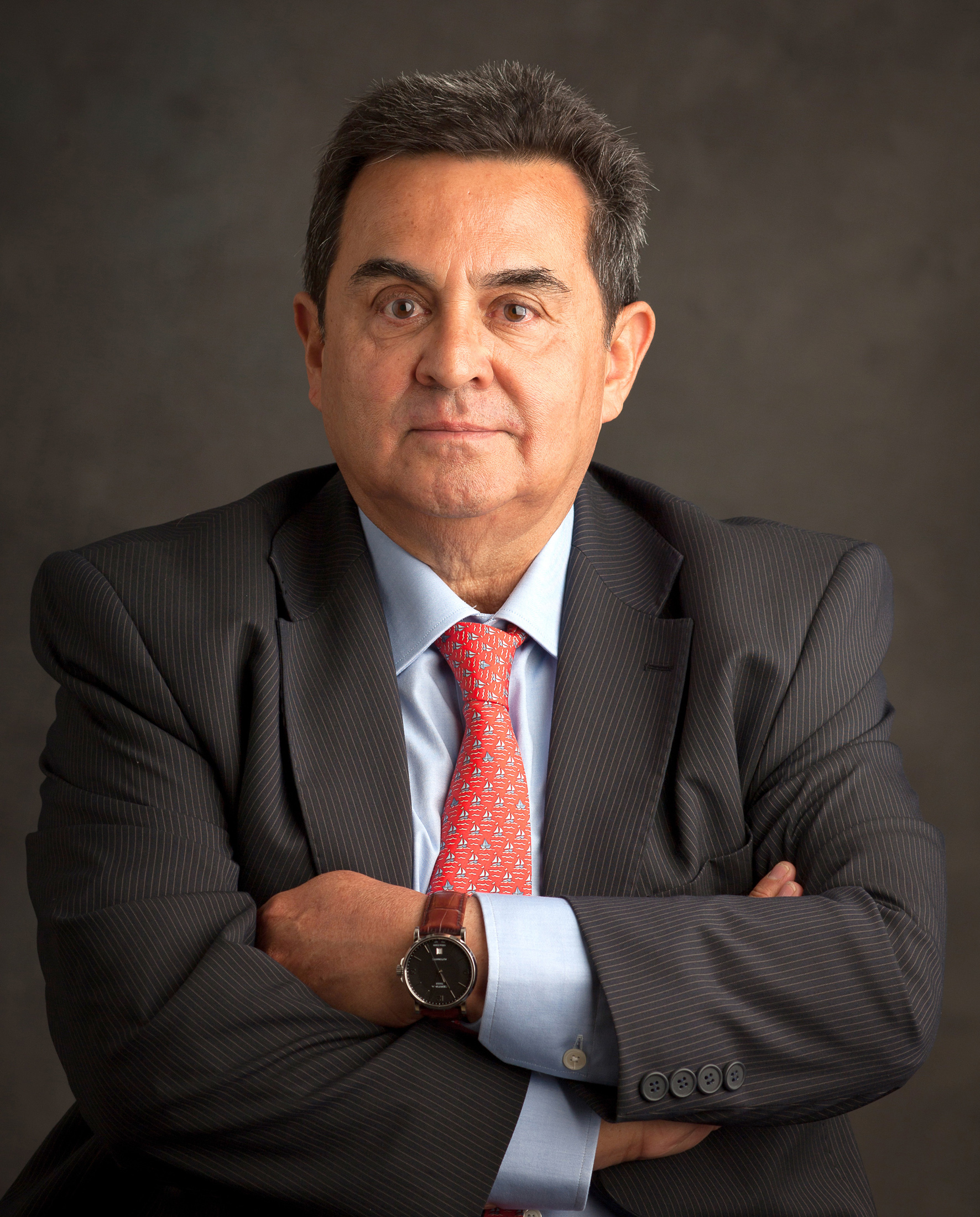 "My calling for medicine came early at the age of 12; back in my native Colombia, I used to sneak inside the family library and spend hours exploring my father and grandfather's medicine books," recalls Dr. Gabriel. Years later, the expert leader moved to the United States and from there to Spain, where he studied medicine with a dermatological focus at the University of Valencia (Spain). After receiving his degree, he started working as a resident doctor at the University General Hospital in Valencia. Dr. Gabriel eventually worked his way up to Chief Consultant of the Dermatology department, where he stayed for more than ten years.
A few years later, the seasoned leader opened Dr. Gabriel Serrano Dermatological Clinic in Valencia (Spain), where his patients started to take advantage of these new formulas. In his opinion, a dermatologist is the best person to formulate dermatological products. Hence, Dr. Gabriel was able to learn about the needs of the patients directly due to his direct contact with them. Through constant practice and attentive listening, he was able to create unique products for every skin issue. "This didn't exist in the market before, so I decided to create Sesderma Laboratories in 1989, an atypical family company, since everything we do here, is done with enthusiasm, love, and joy," says Dr. Gabriel. He further adds, "Today, Sesderma is present in more than 85 countries, with 670 employees spread around the world. We anticipate excellent results in recent new markets, such as Central America, China, and Emirates, among others."
Furthermore, recalling his past memories, Dr. Gabriel shares that during his residency at the University General Hospital in Valencia, his passion for listening to individuals and solving their skin problems led him to develop master formulas. At the time, there weren't many high-quality, affordable dermocosmetic products, so he made the decision to establish Sesderma Laboratories.
A Pioneer In The Use Of Nanotechnology
Since 2008, Sesderma has been a pioneer in the use of nanotechnology. It is one of the few laboratories in the world that has entire product lines formulated with this technology, which allows the active ingredients to penetrate deeper in the skin and are therefore much more efficient. Dr. Gabriel has consistently advocated for the use of nanotechnology in the production of their products and treatments.
---
---
The science of the small allows you to transport active ingredients deep into the skin, allowing the actives to penetrate and be better tolerated by every skin type. This means Sesderma's liposomal products achieve an extra repairing and protecting action in all the different skin layers, whereas other cosmetic lines just have a superficial moisturising and soothing effect.
The first product line, called ACGLICOLIC, was based on glycolic acid. Back then, Dr. Gabriel and his team was pioneers. Another line he is proud of is C-VIT, based on vitamin C. It's a huge commercial success. "I'm very satisfied with the results we're getting with the microneedling device NANOPORE Stylus 02 and NANOPORE Pen, by our Mediderma professional division. It is used by doctors to treat acne marks, wrinkles, and alopecia," says Dr. Gabriel.
Not to mention, the new facilities in Puzol (Valencia) has greatly increased Sesderma's production. In addition to expanding its market share in nations like the USA and China, it has also opened markets in the UK, Vietnam, and South Korea. The expert dermatologist and his team firmly think that innovation is the key to overcoming both present and foreseeable problems in product development.
"Our wish is to continue researching in professional treatments and develop dermocosmetic products adapted to every problem. This is what makes us who we are," says Dr. Gabriel.
Major Achievements
According to Dr. Gabriel, the main achievement is that they have transitioned from being a large family company to a family multinational with a presence in more than 85 markets and still growing strong. The seasoned leader and his team are steadfastly committed to innovation and never lose sight of the fact that their customers and patients are at the center of everything they do.
---
My idea of beauty stems from a holistic conception: a being is beautiful when there's harmony between physical appearance, resulting from exterior care; wellbeing, supported by a good diet and health care; and happiness, which is attained through the care of mental health.
---
Under the guidance and leadership of Dr. Gabriel, over the last 35 years, Sesderma has achieved many milestones, such as pioneering the application of nanotechnology to dermocosmetics; the internationalization of the company; the launch of its delegation in China; opening up one of the most modern production sites in the world, right here, in Valencia; creating its Foundation Sesderma-Bali; committing to gyneco-aesthetics, tearing down the taboo surrounding the functional problems which affect so many women. Apart from these, there are many awards and accolades:
Award "10 Colombians". March 2018. The Colombian Embassy in Spain acknowledges those Colombians resident in Spain who have contributed with their work and professional career to fostering the image of this country.
AEDV Award. May 2018. The Spanish Academy of Dermatology and Venereology (AEDV) recognised the work of Dr. Gabriel Serrano for his 10-year contribution to the Academy and his more than 25 years to the service of dermatology.
Appointment as a member of the Illustrious Ramón y Cajal Academy of Health Sciences, Madrid. June 2018.
Man of the Year for the specialised publication LES NOUVELLES ESTHETIQUES, Russia. April 2019.
"A Tu Salud" award to innovation and the professional career of Dr. Gabriel Serrano. Diario La Razón. Madrid, June 2019.
"A TU SALUD Covid-19 Research Award". Daily La Razón. Spain, 2021
Future Goals
The expert dermatologist Dr. Gabriel is completely focused on the international expansion of Sesderma and Mediderma, which are now present in over 85 countries. Additionally, he travels the world giving masterclasses and taking part in major symposiums and congresses related to the field of dermatology. When in Valencia, he held consultations in his dermatology clinic, a testimony of his true passion for work and patient care.
Moreover, The Dr. Serrano brand continues to traverse borders and will soon establish a new centre in Dubai following the inauguration of the new dermatology clinic and Sesderma store in Madrid. In addition, he has begun offering an aesthetic gynecology service, making him one of the first practitioners in Spain to do so. This medical centre includes the most innovative treatments to regenerate the feminine genital area as well as intimate surgery.
Beauty & Wellness Advice By Dr. Gabriel
Being a veteran dermatologist Dr. Gabriel share some beauty and wellness advice. He says, "The sun is the skin's number one enemy, so sunscreen is a must product for any daily regimen, also during wintertime. Luckily enough, people are becoming more aware and are leaving harmful habits behind, such as sunbathing when the sun is at its strongest or using sunbeds… I will be satisfied when people take the appropriate measures to protect their skin from the sun."
He further adds, "As regards active ingredients, the use of cysteamine, azelaic acid and tranexamic acid in depigmenting treatments has been a turning point, and now it's possible to offer much more efficient solutions to remove different types of skin pigmentation. We've also come a long way in terms of the quality of the different types of retinol and the encapsulation of retinol and retinoids in nano-sized liposomes."