The beauty industry is one of the most competitive and fast-paced industries in the world. With new trends, products, and techniques emerging constantly, it can be difficult for consumers to keep up with the latest developments. That's why the role of good leaders in the beauty industry is so crucial. These individuals possess a deep understanding of the industry, a keen eye for innovation, and the ability to inspire and influence others. And one of them is Karla Rose (makeup artist name: Karla Powell) – the owner of Karla Cosmetics.
From a young age, Karla has always been fascinated by the transformative power of makeup and skincare. She was captivated by how the right products and techniques could bring out a person's natural beauty and boost their confidence. Because she was so fascinated by beauty, the influential leader decided to major in beauty, which gave her the technical know-how and industry expertise she needed to succeed.
Karla began working as a freelance makeup artist after finishing her education. Here, she discovered the value of paying attention to her clients' needs and desires and tailoring services to fit their unique features and personalities. She quickly earned a reputation for being able to design custom looks that complemented her clients' natural beauty and made them feel confident and empowered.
---
---
The versatile entrepreneur realized as her career progressed that she wanted to have a greater impact on the beauty industry. Then, Karla began attending industry events, networking with other experts, and staying current on trends and innovations. These encounters enlarged her perspective and inspired her to launch her own company. Today, she is the proud owner of Karla Cosmetics, a makeup brand that offers innovative products. She also has been in this industry for 12 years now.
"I am passionate about creating a safe and inclusive space where everyone feels welcome and celebrated, regardless of gender, race, or ethnicity. My goal is to empower my clients to embrace their unique beauty and feel confident and unstoppable both inside and out. Overall, my journey in the beauty industry has been incredibly rewarding, and I am excited to see what the future holds. I believe that the beauty industry has the power to transform lives, and I am honored to be a part of it," says Karla.
An Innovative Makeup Brand 
Founded in 2013, Karla Cosmetics is a makeup brand dedicated to creating innovative and high-quality makeup products that cater to diverse skin tones and types. Its products are designed to enhance natural beauty and empower its customers to feel confident and beautiful both inside and out.
---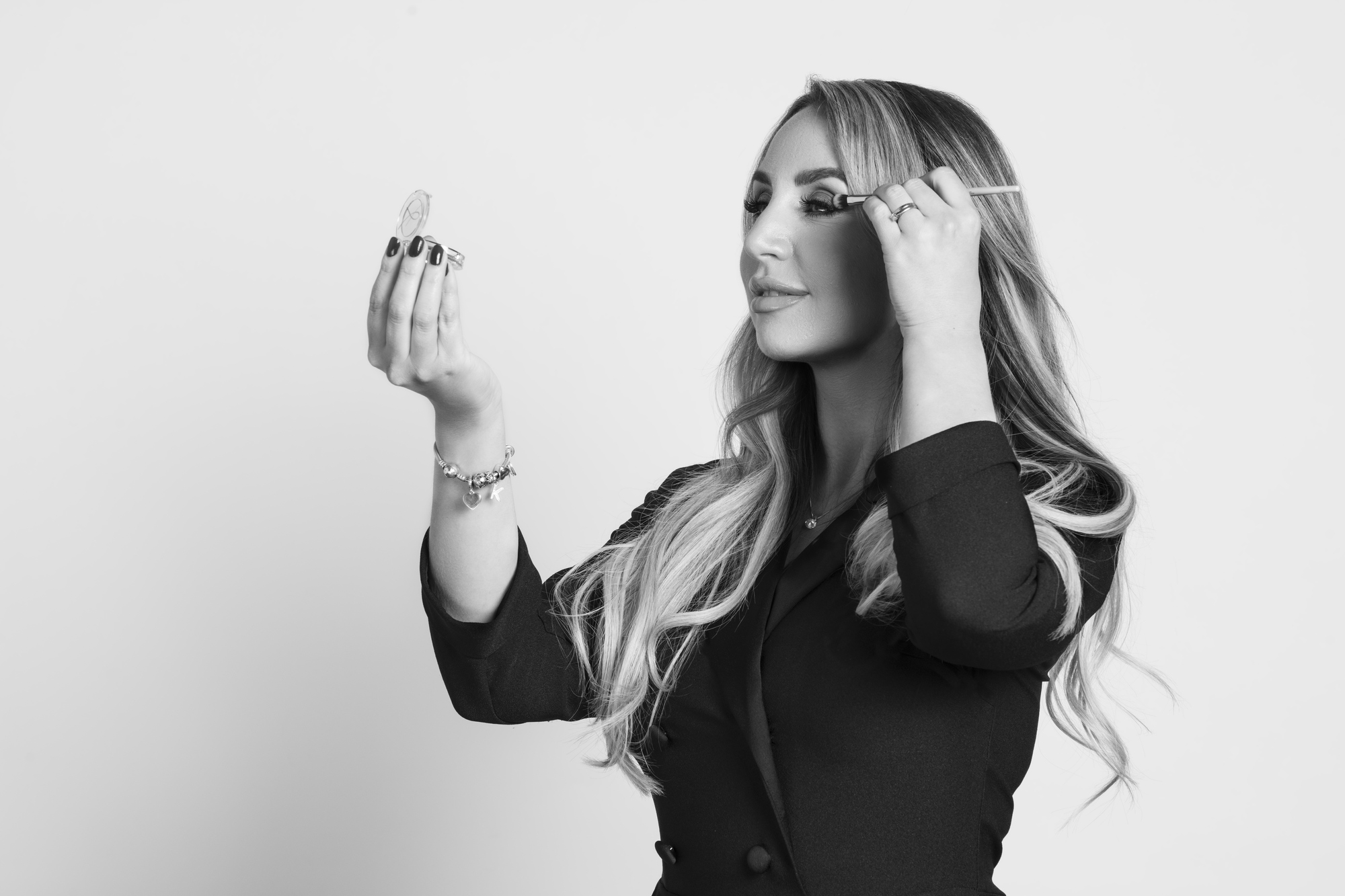 ---
Karla Cosmetics' emphasis on inclusivity is one of its unique features. Karla, the owner of Karla Cosmetics, understands that the beauty industry has historically been exclusive, with few options for those with different skin tones, textures, and types. But, she firmly believes that beauty is for everyone and strives to create products that are accessible to all. And that's why Karla Cosmetics' product line contains a wide variety of makeup products such as eyeshadows, skincare, and more.
Each product is carefully formulated to deliver long-lasting, high-quality results and is ideal for regular use and special occasions. Karla and her team are proud to offer products that are free from harmful ingredients and cruelty-free, meaning no test on animals. In addition to its product line, Karla Cosmetics provides educational tutorials to assist its community in achieving their desired look.
Its team of talented makeup artists is dedicated about enabling individuals to feel confident and beautiful, and we work closely with every follower to understand their unique features and preferences. The leading makeup brand is committed to creating a more diverse and inclusive beauty industry, one innovative product at a time.
It is passionate about empowering its consumers to embrace their unique beauty and looks forward to continuing to serve the beauty community with high-quality products and services. Furthermore, Karla Cosmetics stays true to its values of inclusivity, innovation, and customer-centricity to contribute effectively in a hyper-competitive market. Listening to its customers and focusing on their needs creates unique and high-quality products which make Karla Cosmetics stand out in a crowded market.
Responding To Paradigm Shift In The Industry
According to Karla, the COVID-19 pandemic has triggered major changes in the beauty industry over the past two years. The way that people find and buy beauty products has significantly changed as a result of people spending more time at home. Online shopping has evolved into the new standard, with more people using e-commerce sites to buy their favorite beauty products. Additionally, there has been an upsurge in demand for at-home beauty treatments and self-care, which has led to a surge in sales of skincare and cosmetic products.
However, under her leadership, Karla Cosmetics has responded to these changes by focusing on its e-commerce platform and providing an extensive range of high-quality products. Additionally, it has added online tutorials and makeup swatches, which have allowed the makeup brand to connect with its customers in a meaningful way and provide personalized advice and support.
Karla understands the importance of the physical experience of trying and playing with makeup, which has been challenging during the pandemic. And that's why her ultimate goal is to have their products available in stores like Space NK and Sephora, where customers can fully experience our products and interact with them in person.
"We believe that experiencing our products in real life is the best way to showcase their quality and uniqueness. When customers try our products for the first time, they often have a "wow" moment and are surprised by the transformative power of our makeup. We know that our customers want to collect all our products and experience the full range of what Karla Cosmetics offers. Our products are truly addictive, and we are thrilled to have such a loyal customer base," states Karla.
Overcoming Challenges
Starting a career in the beauty industry was not easy for Karla, and she met countless challenges and roadblocks. Lack of financial resources was maybe the biggest obstacle she faced, which made starting a business from scratch quite difficult. So she had to come up with innovative ways to raise money for her business as an entrepreneur, which required giving up a lot of things that most people don't realize. However, she overcame all the challenges thrown in her path and established herself as a successful professional in the beauty industry.
---
I believe that every challenge is an opportunity for growth and learning. By staying motivated and focused on my vision, I was able to overcome obstacles and build a successful business in the beauty industry.
---
Another challenge she faced was competition from leading makeup brands. It was daunting to consider how her small brand could compete with well-established and recognizable companies. But the versatile leader soon understood that she had to come up with something original that nobody else in the field was doing. Hence, Karla made the decision to prioritize innovation and the development of products that were not only efficient but also quick and simple to use.
"I am proud to say that our efforts paid off, and today, we are setting waves and trends in the beauty industry. It is humbling to see leading brands replicate our ideas and products, and it is a testament to our commitment to innovation and excellence," says Karla.
Source Of Motivation
When asked to share her source of motivation, Karla replied, "My source of motivation is to create something that has not been done before, to make applying makeup quick and easy for everyone. I am passionate about making beauty accessible to everyone, regardless of their skill level or experience. Seeing my clients feel confident and empowered after using our products is what drives me to keep pushing forward and innovating."
Vital Attributes That Every Entrepreneur Should Possess
As an entrepreneur, Karla believes that there are several vital attributes that are essential for success. Some of them are:
Clear vision and goal is crucial
Being adaptable and open to change
Strong work ethic and being willing to put in the hard work
Strong network and surrounding yourself with supportive people
Future Roadmap
"I see Karla Cosmetics continuing to innovate and push the boundaries of the beauty industry. Our ultimate goal is to be recognized by every beauty lover for our unique and innovative products, and to be a household name in the world of makeup," states Karla. The woman entrepreneur is devoted to expanding Karla Cosmetics' product line and continuing to cater to diverse skin tones and types. She wants her products to be in everyone's makeup bag and vanity and to be a part of her customers' beauty routines. Moreover, she and her makeup brand are committed to being the leading makeup brand in the industry.
---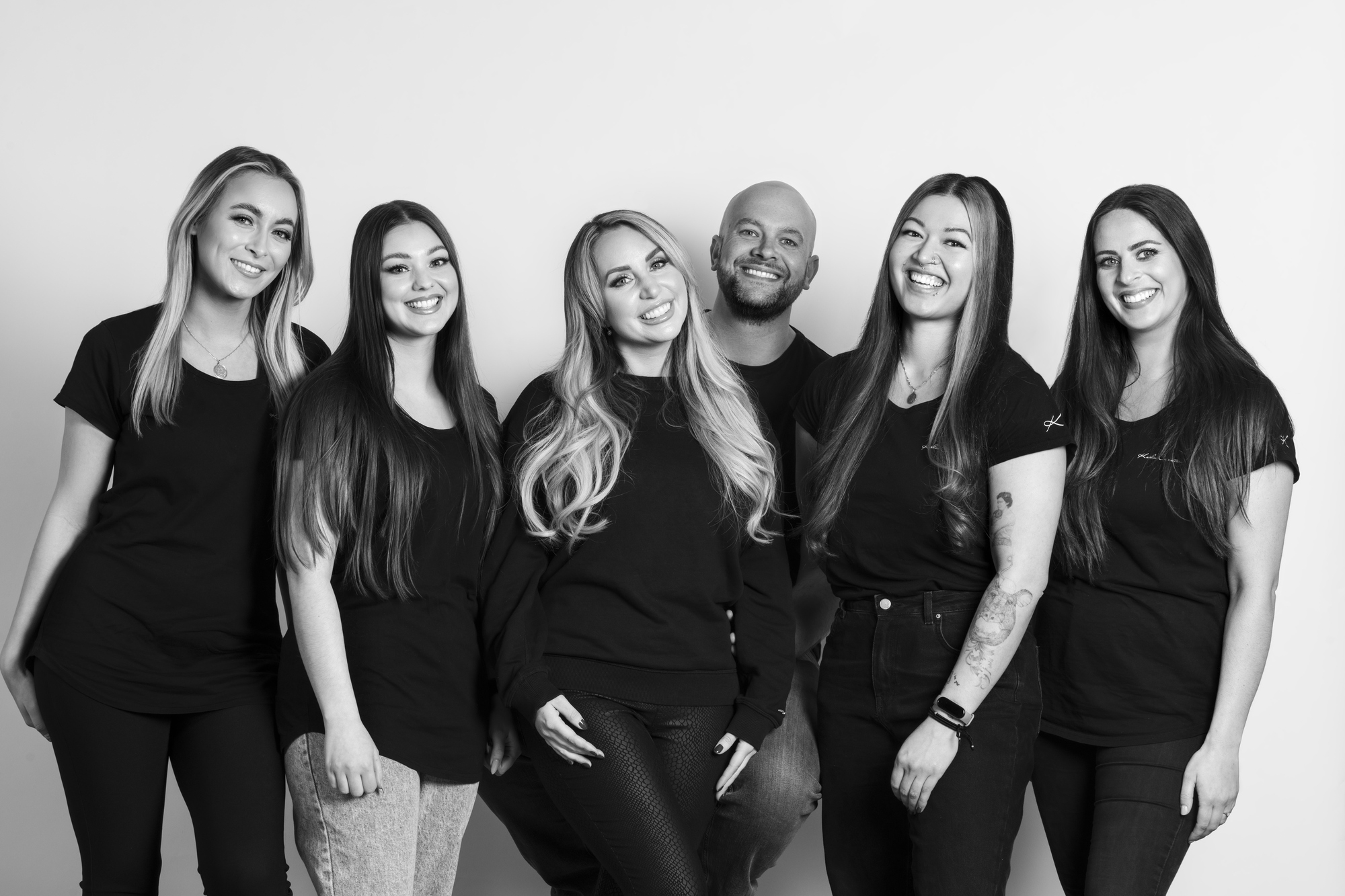 ---
Karla Cosmetics firmly believes that its emphasis on innovation, inclusivity, and quality distinguishes it from the competition and is committed to keeping pushing the envelope of what is possible in the makeup industry. Hence, its future goal is centered around continued growth and expansion, while staying true to its commitment to quality, innovation, and inclusivity. "We are excited about the future and the potential for our brand to continue to make waves in the beauty industry," explains Karla.
One-Line Quote That Best Describes Karla's Approach To Business And Vision
When asked to best describes her approach to business and vision, Karla said,"In terms of our vision, we believe that beauty is for everyone, and we are committed to creating a more inclusive and diverse beauty industry. Our goal is to continue to innovate and provide unique products and services that cater to diverse skin tones and types, while fostering a strong sense of community and support among our customers and supporters. In one line, our approach to business and vision can be summed up as: "Empowering diversity and inclusivity in the beauty industry, one innovative product at a time."
Beauty/Wellness Advice by International Makeup Artist
Being a versatile entrepreneur and owner of the leading makeup brand, Karla shared beauty/wellness advice. She said, "Prioritise self-care and self-love. Taking care of yourself, both inside and out, is essential for feeling confident and beautiful. This can include getting enough sleep, staying hydrated, eating a healthy diet, and incorporating exercise into your routine. It can also involve indulging in activities that make you happy, whether that's taking a relaxing bath, reading a book, or spending time with loved ones."
She further adds, "When it comes to beauty, remember that everyone's skin is unique, and there is no one-size-fits-all approach to skincare. Take the time to find products that work for your skin type and incorporate them into a consistent routine. And don't forget to have fun with makeup and experiment with different looks and styles! Above all, remember that true beauty comes from within, and it is important to cultivate self-love and acceptance. Embrace your unique beauty and celebrate what makes you, you."
Advise To The Budding Entrepreneurs
For budding entrepreneurs, Karla's advice is to believe in yourself and your vision and to never give up. Success is not always easy, and there will be challenges and setbacks along the way, but it is important to stay focused and committed to your goals.