During the COVID-19 pandemic, a lot happened in the beauty industry. The industry once saw nearly 85% of purchases in brick-and-mortar stores, and when those stores closed down, folks started to shop online. Online purchasing is an entirely new experience for the beauty industry.
People also started looking for at-home remedies for their skin and body care problems, leading to advancements in previously niche products like at-home manicure kits.
According to Anne-Marie Faiola (CEO and Founder of Bramble Berry Handcraft Provisions), a few things made her company particularly resilient during the changing landscape of the pandemic. To begin with, she and her team were prepared for those who wanted to migrate to online purchasing since Bramble Berry was already an e-commerce company. More importantly, because they sell supplies for DIY bath and beauty products, they were able to help folks who wanted to make more and more of their products at home. This satisfied both the need for high-end bath and beauty products and the wave of new hobbies that came out of the lockdown period. Since then, Bramble Berry has been growing by leaps and bounds under the leadership of Anne-Marie.
The Entrepreneurial Journey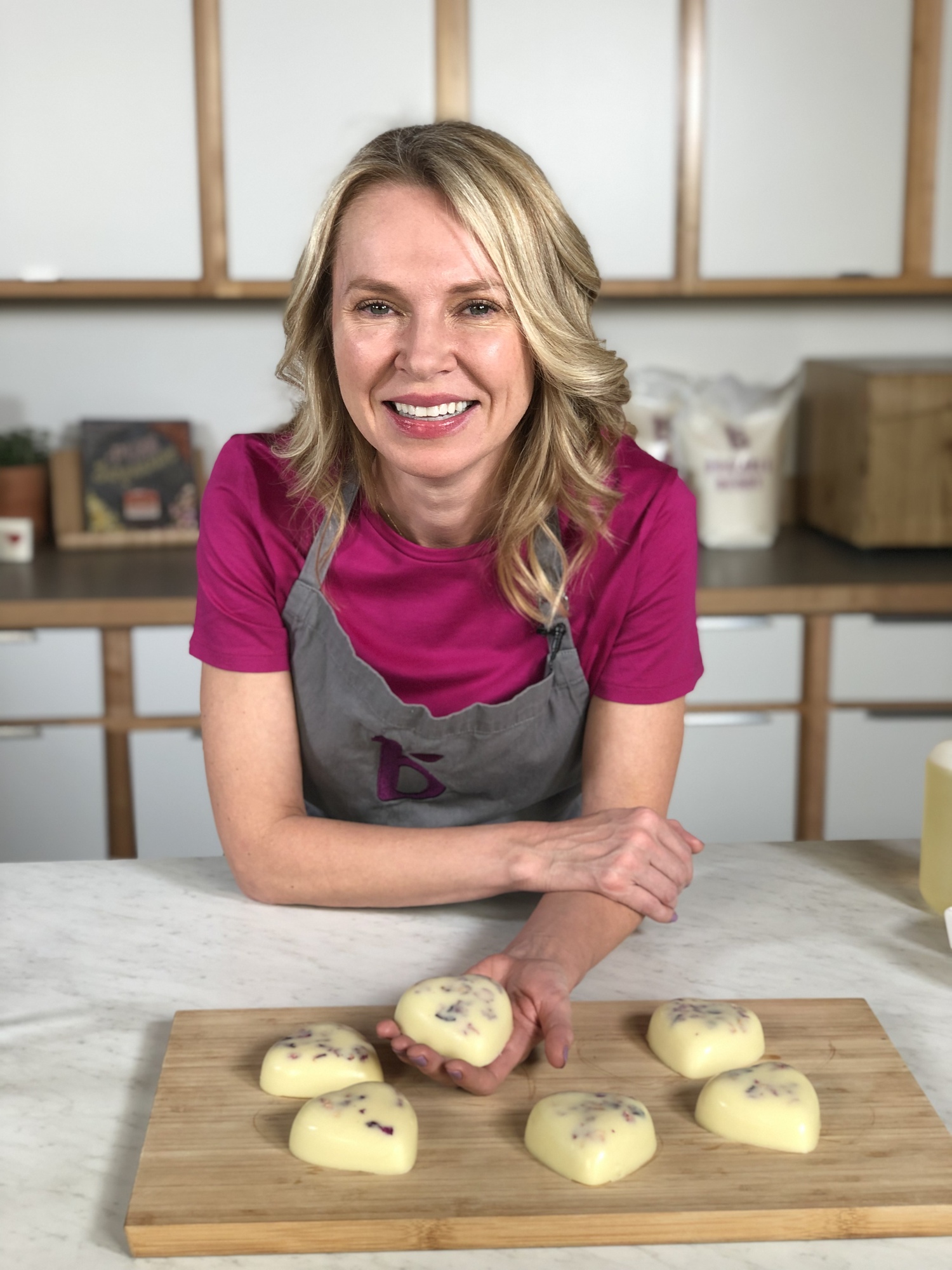 Anne-Marie had a degree in psychology with a concentration in criminal justice. But after some time in the criminal justice system, she discovered that it wasn't a career that she enjoyed. The phenomenal leader started selling soap at craft fairs and farmer's markets as a short-term source of money while she decided on her professional route. Anne-Marie didn't know this could be more than just a stopgap until she made $1,500 cash at a craft show in Mount Vernon, Washington. She then realized she could teach others how to make soap so they could have a great part-time or full-time income.
"I've actually always been a crafty person, and I've been making and selling soap since the age of 14. I love that making bath and body products gives people a chance to know what's going on in their products. I love how creative the process is and that people all over America make a great living selling handcraft soaps and toiletries. It's such an honor to be able to sell them their ingredients now," recalls Anne-Marie.
A Soap Making Supplies Company
For those who want to make their own homemade soap and other bath and body items, Bramble Berry Handcraft Provisions offers the supplies, i.e., raw materials and tools. What makes the company so unique is that it provides a huge variety of products, from oils to lye to colors and moulds. For most projects, customers can get everything they need in one stop. The company also prides itself on the quality of its products, the rigorous testing that it performs for its soap-making ingredients, and all the recipes it publishes.
Another differentiating factor of Bramble Berry is the level of education that it provides. Anne-Marie and her team are dedicated to providing accurate and informative articles and projects for customers. That way, they have some guidance while getting into the soap-making craft, and someone to help out when a project doesn't work out the way they want it to. The most influential leader and her team have an entire recipe and project section at BrambleBerry.com with over 300 recipes and a YouTube Channel with over 100 free instructional videos. In addition to that, she has written three books on how to make soap (available at all the major booksellers) and loves to teach soap and all things DIY.
Overcoming Challenges
Anne-Marie recalls that the early years of running Bramble Berry were a constant source of learnings and frustrations. Like any small business in its initial stage, the company had no money, and the versatile leader had no prior business management expertise, so she had to learn a lot as she went. From renting places that were too small and wasting time moving many times to experiencing major disruptions due to flooding to a store manager embezzling to a divorce, she has been through many challenges and roadblocks at Bramble Berry. However, Anne-Marie is grateful to a supporting team that has helped her get through it all with a smile on her face and her company intact.
Differentiate The Brand & Products To Stay Ahead Of Others
"Many of our products are commodities; coconut oil, lye, and more. These products are difficult to differentiate. So, while we are dedicated to the quality of everything we sell, the best way to remain competitive in this industry is to differentiate the brand and by exclusive products. We do this by fostering relationships with our customers and creating products you can only buy at BrambleBerry.com. It's easy to create exclusive products since Bramble Berry is a group of crafters that love to make the same things our customers make," says Anne-Marie.
Many of her clients are small businesses in their own right, and she and her team make it a point to stay in touch with them and to provide information that's useful specifically to their small business customers. Additionally, every month, one of their small business customers is highlighted in an article series we call "Maker of the Month." This content allows them to give their small business customers some space on their website, and hopefully a little extra visibility.
Anne-Marie and her team also foster community around the brand through her YouTube channel SoapQueen.TV, They utilize the hashtag "#brambleon" on Instagram to encourage their customers to post their creations, and what's so amazing about that is that they observe that their customers find each other, are inspired by each other, and even get in touch with each other for help or guidance.
"Community, trust, and relationships are the best way to build loyalty and word of mouth. Not only that, building relationships and community are something that we as a company love. We are the source of truth and knowledge for the DIY Soapmaking industry, and we're proud of it," proudly asserts Anne-Marie.
Teams' Achievements Are The Greatest Achievement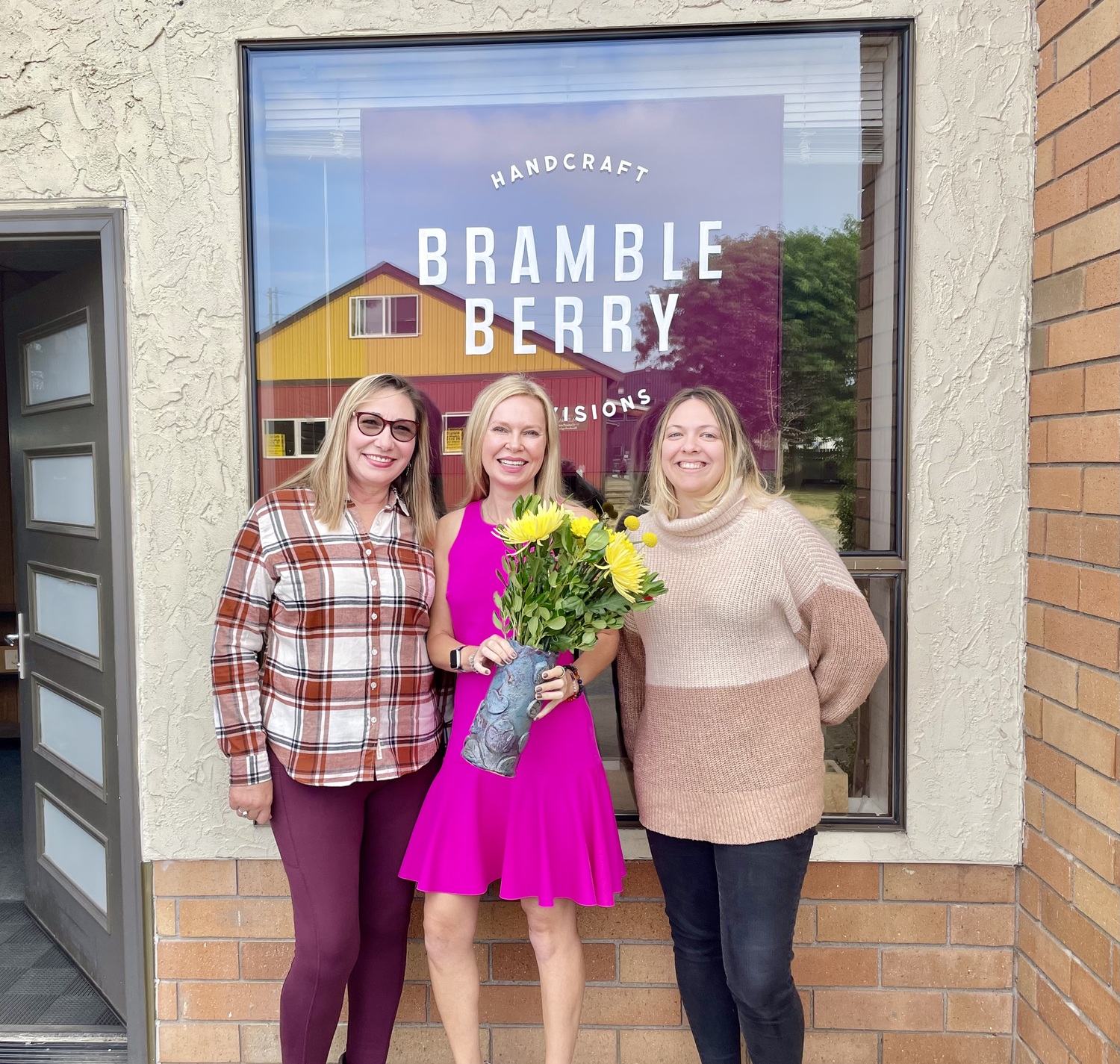 Being the Founder of a leading company, Anne-Marie states that there have been some personal highs, including being named one of the top business owners in the US by the SBA, a "best boss" in America by Fortune Small Business, and a finalist for the Ernst & Young Entrepreneur of the Year honours. However, what really stands out are the team's accomplishments.
The phenomenal leader believes that she and her team have built a manufacturing lab for manufacturing cosmetic and soap bases for themselves and others; they have pioneered innovative soapmaking techniques and ingredients; and they connected with their customers in a meaningful way over social media by showcasing their community of makers and providing trusted instruction and support for an entire generation of DIY makers.
Future RoadMap
Anne-Marie is focusing on bringing more ingredients to market in the near future so that its customers can make a wider range of handmade goods. This includes both raw ingredients and bases, so that she and her team are making sure both their beginner customers and experienced makers are covered. In the long run, she plans to develop the business by adding intriguing ingredients, extending the products they support (such as DIY haircare and DIY skincare), and expanding its manufacturing facility to better serve those looking for private-label manufacturing.
Source Of Motivation
When asked to share what is her source of motivation, Anne-Marie replied, "My source of motivation is always my attitude. I believe that happiness is a choice (so much so that I even wrote a book called "Best Day Ever"). I don't dwell on the negative (ever). I rarely remember bad things that happen to me (my team is constantly reminding me about some drama or another that I've completely put out of my head). I have deliberately selective amnesia when it comes to painful past events."
She further adds, "I view my existence as a surfing adventure: always trying to skip over the waves and turbulence in life and come out dry on the other side. Everyone struggles. Everyone fails. Everyone has disappointment. Picking yourself up, dusting yourself off, and moving forward with excitement, enthusiasm, and delight is an essential key to being successful in business and in life."
Beauty/Wellness Advice by CEO Anne-Marie
As a successful CEO and entrepreneur, Anne-Marie gives some piece of advice, "Making your own DIY products is fun and easy and economical. From making your own hair conditioners and masks to serums for the face to bar soap, it's all something you can do in your own home with a little kitchen chemistry. You can find full kits to start learning how at www.brambleberry.com."