Leaders who are self-aware, clear about their identity and expectations, have others' backs, and can be trusted are the ones people naturally gravitate towards. And one such notable leader is Colleen Pelly, Founder, and CEO of The Linchpin Co.
Colleen is an intrinsically optimistic person and has always been drawn to the people side of the business. She started her work in recruitment back in 2010 with lululemon Athletica helping them hire for various positions at the store level. This is where she fell in love with the hiring process and that role quickly grew to a Talent Manager position that relocated her to Vancouver. This involved supporting hiring for multiple corporate-level departments, including a stint where she focused solely on executive-level search.
Tesla then brought her over to start their Canadian recruitment function, an incredible experience building something from the ground up. She has also spent time recruiting in the tech and cannabis industries where she worked as the Director for the Talent function, leading the North American and International recruitment strategy. Throughout her career, she has gained experience in full-cycle recruitment from entry level through executive level roles, developing and executing training programs, and fostering a leadership style that is inclusive and grounded in helping others live their best life.
A passion that started with helping others find their dream job grew into a desire to build a company that provides an incredible experience for clients, teammates, and business partners alike.
Bringing Crucial People to Your Company 
Linchpin grew from a desire to have access to people services in a new way than Colleen had encountered previously. Outsourcing hiring, training, and consulting services had felt like a one-size-fits-all experience devoid of personal touch and a genuine understanding of your needs.
As a result, Linchpin distinguishes itself by developing highly collaborative and tailored services that are backed by years of experience across a variety of industries. They are a full-service people operations group offering Recruitment with Purpose™, Training, and Development, and HR Consulting with their main pillars being: Executive Search, Full-Cycle Recruitment, and D, E, & I-based training. They support clients across North America as well as EMEA and APAC.
Search functions are their bread and butter and they have found success by combining expert industry knowledge with their custom-made, meticulous, science-based methodology (supporting both hard and soft /technical and behavioral assessments). This allows them to deliver candidates and senior executives with transformational leadership capabilities. They have the network of a larger global firm but the attention to detail and dedicated support of a boutique shop.
"None of our offerings are one-size-fits-all. We create custom strategic search and training plans for each of our clients; this is our difference. The goal is to partner with companies whose sense of purpose, core values, and principles align with our own, always remembering to find the fun in the work and always finding a way to give back. We guarantee a percentage of each year's profits to be used to give back. We continuously work with our clients to see how we can support their local communities in addition to a piece of our fees being guaranteed for good. 2022's organizational highlight is the BC Children's Hospital Foundation and together, we have been able to make a generous impact," says Colleen.
Unique Strategies
Growth is a continuous process that calls for diligence, endurance, and commitment. There is no guaranteed method to outperform other companies in the market or any recipe for quick success. Under the leadership of Colleen, Linchpin has developed unique strategies which allow them to stand out from the rest:
Focusing on understanding what others are doing in this space and continuously finding their unique position in the market both in the way they operate and for what those who work with them can continue to expect from them.
They are not trying to be like everyone else, so continuing to highlight their differences through storytelling and specialization, as well as constantly evolving, targeting new markets, and avoiding complacency.
Continuing to have their unparalleled level of exceptional customer and client experience as their top priority.
Great Achievements
Colleen recalls her past: "This whole journey started as a side hustle back in 2019." While working full-time, she started helping a few clients in her free time. Fast forward three years and she is now running an incorporated company supporting clients both locally and internationally and has hired a small team under her to help the dream to continue to grow. We should add that the decision to incorporate and take things full-time all happened while she was on maternity leave with her son, using her (minimal) free time to create the vision and strategy that has allowed this business to flourish. Not an easy feat.
In three short years, the company's client base has grown from 3 to over 50, and they now offer multiple services with a new product launch coming in 2023 and they have been profitable since year one.
New Product Launch
 Diversity, Equity, and Inclusion has been a trend in HR and recruiting for some time now, but there is still so much work to be done. Where this interested candidates before, D, E & I initiatives and practices are now becoming a deciding factor for candidates and current employees.
From a recruitment perspective, D, E & I initiatives will need to be included and properly communicated in the employee value proposition. D, E & I is not just a fleeting initiative or a trend to the Linchpin team. Equal opportunity employment principles are ingrained into their decision-making, their hiring practices, and training programs. They are on a mission to help as many companies as they can advance their D, E & I efforts and make them a reality instead of just a mission statement.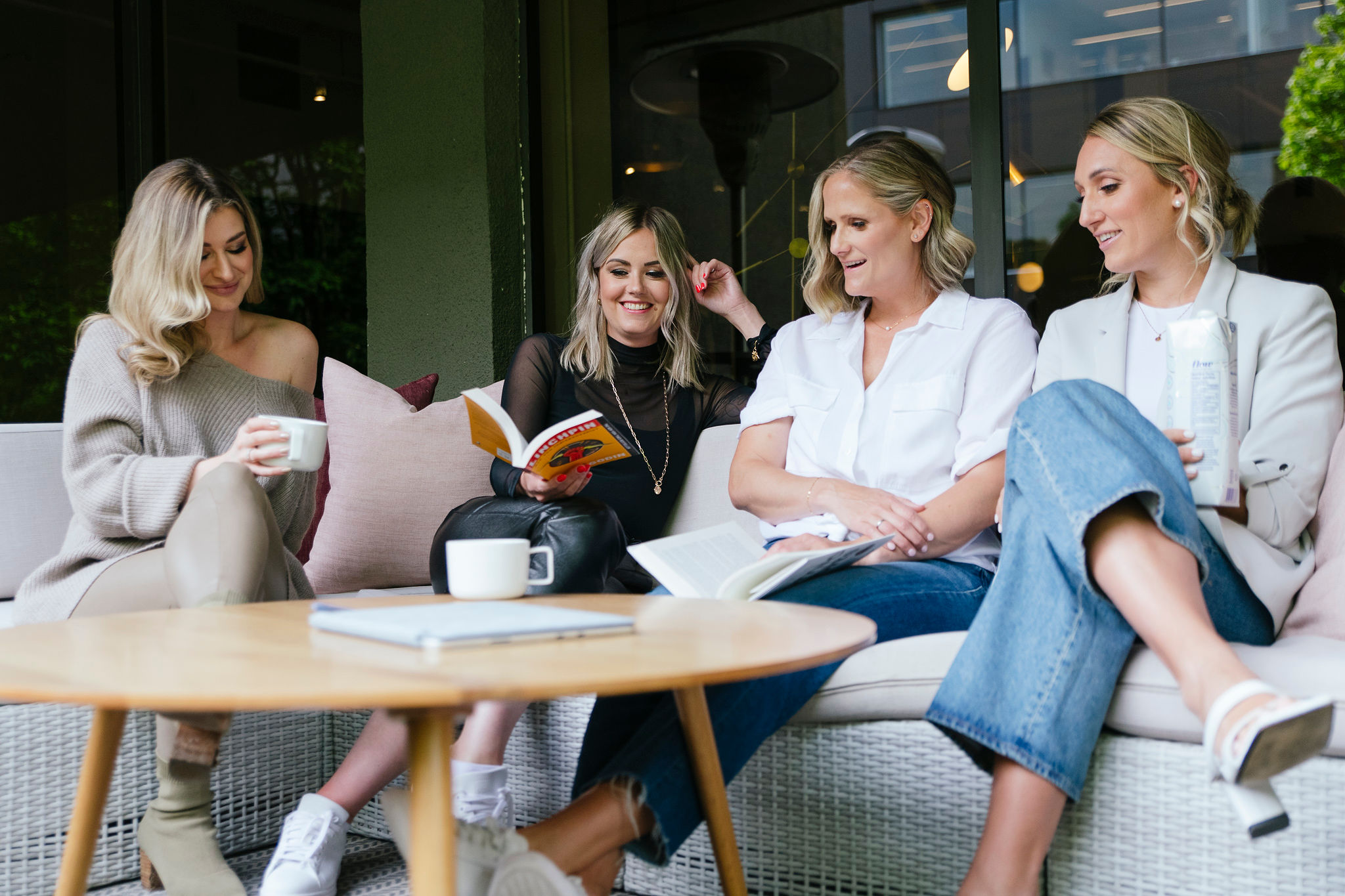 Starting in 2023 the Linchpin team will be launching their newest training program: Diversity Equity & Inclusion: The Audit™. Companies will be able to have access to a curated audit checklist with all the tools and resources they need to help create change and implement lasting practices. An opportunity to take an honest look at your company's current state and create an actionable plan for the next steps. Created in partnership with some of Canada's most respected D, E, & I experts, this program is going to be a game changer for companies in 2023.
Key Milestone
The Audit launch will be a significant turning point for early 2023 and their ongoing worldwide customer expansion. Along with expanding its marketing, social media, and finance teams, Linchpin wants to scale up the growth of its recruitment and business development teams, emphasizing its executive function. The future is oh-so bright for this team.
Source Of Motivation
When asked to share her source of motivation, Colleen replied that nothing inspires her more than knowing that she is showing her son that anything is possible. A piece of Linchpin's creation came from the goal of having the ability to be flexible in the way she spends her time with family and friends. Running a business comes with a lot of moving parts and remembering your why can be a powerful motivator.
Words of Wisdom
The successful female entrepreneur shares some advice for budding entrepreneurs-
When things get tough, remember why you started working for yourself.
Your time is just as important as your clients.
Always celebrate the wins. Stop only focusing on what's next and take time to celebrate how far you have come.
Stop doubting yourself. remember just how capable you are and how much you bring to the table.
Find a way to give back.
If you are looking for an authentic, personal approach to bringing crucial people to your company and offering training and development for those who already work for you— look no further. Linchpin is here and they can't wait to meet you.
Follow their journey on Instagram @thelinchpinco and online at https://www.thelinchpinco.com/ .