The healthcare industry has witnessed a paradigm shift in recent years, accelerated by the onset of the COVID-19 pandemic. And the pandemic continues to have a significant impact on the health tech industry. When the challenge changed, the need for new solutions made the industry go faster. And the adaption to users also went faster. The CEO of Global Health Technology AS, Alf Erik Malm believes it also gave their industry a financial boost from authorities and the financial sector. As a result, healthcare professionals can connect with and provide care for conditions that have historically been challenging to diagnose and treat.
A Versatile Leader with Extensive Experience
Alf Erik currently heads Global Health Technology as its CEO. He began his professional journey in the health industry in 1997 when he graduated from college, and Zeneca hired him as a pharmaceutical representative. After two years, he was hired as an Area Manager by the huge German corporation Bayer and given the responsibility of introducing a new cholesterol-lowering medicine.
The versatile leader was then recruited by Roche Pharmaceutical, a company that at the time had several revolutionaries in the field of cancer treatment. He made the decision to quit the pharmaceutical industry after five extremely exciting and enlightening years there in order to spend less time away from his family.
"My career continued in media, design, and sports as an advisor and general manager for 15 years before I was invited to join Global Health Technology in 2019," says Alf Erik.
Using Technology To Deliver Care More Efficiently
Global Health Technology operates globally with the development and sale of cutting-edge products in health care. Its multifunctional silicone wound dressings, Erland Care products, are made in Norway, and it offers ground-breaking technology based on its patents.
The company develops products within stoma care and wound treatment, which are backed by third-party testing, the next generation of skin protection. It is superlight, thin, and has the absorption capacity of 15 times its dry weight. The absorption capacity helps reduce leakage from stomas, which is sealed in the superabsorbent; this in turn, helps reduce odours.
---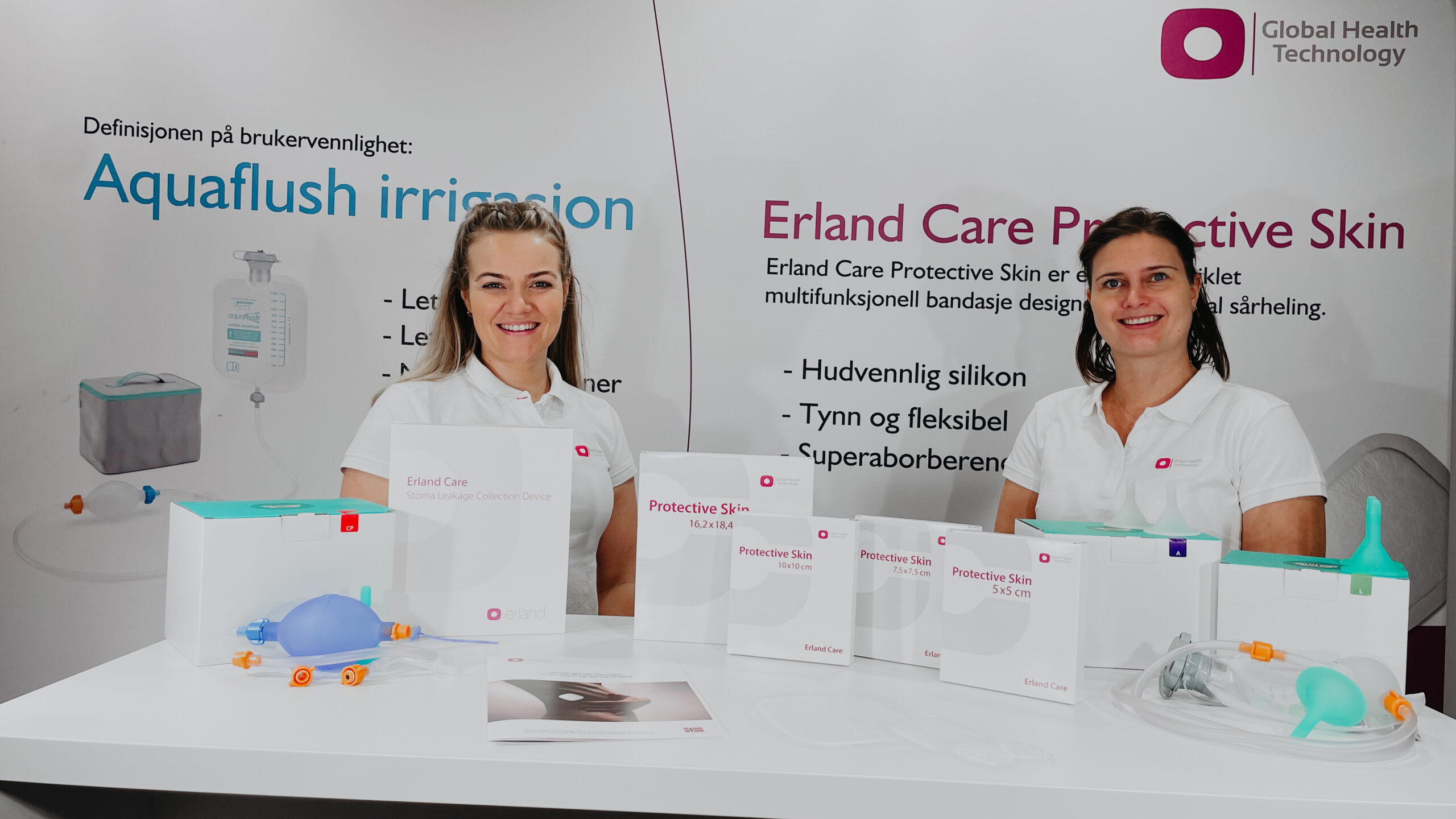 ---
The semi-permeable perforated silicone as an adhesive gives the skin a great ability to ventilate/breath, improving wound healing. The quality of the silicone, which Alf Erik & his team have tested, also makes it easily removable after use, also on established wounds, leaving to adhesive left on skin.
The Protective Skin products can be applied to sores and wounds, dry or heavily exuding, such as bed sures, diabetes-ulcers, traumatic wounds, first- and second-degree burns, etc. The products may also be used on top of other products. Several dressings may be layered on top of each other in cases where the exuding fluids are considerable.
"The UN's Sustainable Development Goals are a common work plan for a healthier, greener, and more inclusive community by 2030. We are committed to supporting Goal 3, which wants to ensure good health and promoting quality of life for all, regardless of age," says Alf Erik.
Traditional Healthcare And Healthtech Can Work Together
The synergies from joint opportunities, in Alf Erik's opinion, will inevitably lead to higher healthcare quality. These synergies should be encouraged constantly, but historically, they haven't always been. Historic or old agreements and large companies have had a foothold within or around institutions has a way of hindering smaller companies that often have the capability of quickly turning around as a response to feedback and delivering alternative or improved solutions. Not always, but sometimes.
Alf Erik explains, "And we are not using this as an excuse, rather a means of inspiration. Challenges will head in our direction left, right, and centre, and with them, the companies and partnerships forged will forge even stronger synergies. A platform for intercommunication and cooperation is important and might not be of interest to all. But for a large portion of the innovators out there, we firmly believe cooperation and partnerships will give a return to all parties."
Strategizing Game Plans
According to Alf Erik, Global Health Technology's products are coming from user-driven innovation. Having that in mind, their initial design and materials were chosen on those grounds, which, when choosing to follow the path of need and necessity, will result in a product to be proud of by the company but also wanted by the crowd.
---
Working towards a common goal as a team is what makes an entrepreneur strong, and a team is built up by individual efforts supported by the surrounding team
---
When making decisions internally, the versatile leader and his team always take the market's competition and innovation into account. Even as a small business, they must have two sets of goals in mind. One being how to improve the product further and engage with their target audience, and two, is there a need to be filled that they should be filling?
Major Achievements
Global Health Technology  since its inception in 2010 has garnered many achievements –
The company has developed 2 product series that has the users in focus and gives a real impact in their quality of life.
Its team consists of a group of high qualified and engaged colleagues.
In 2020 and 2021, it was chosen to present at the DNB NXT Healthcare conference as one of the most promising health companies in Norway.
In 2022 it won the Social Care Premier Supplier Healthcare Award in UK.
In 2023 – All Erland Care products available on Amazon
Key Milestones
"As a result of the pandemic, we as a company had to pivot in our launch preparation and plans, which had a snowball effect on our 2022 and 2023 goals. Having a team that is constantly focused on their individual goals as well as our team's goals and goalsetting has had a major influence on how big of an effect, or in our case, how minor which, in the natural order of things, will give way to new ideas for our preparations and launch ambitions," states Alf Erik. The versatile leader and his company Global Health Technology are already experiencing massive interest worldwide from distributors, healthcare professionals, and patients/consumers of their products.
Alf Erik has set the milestones for 2023, which are ambitious, but they are fundamentally backed by the market research he and his team are conducting in conjunction with their distributors. It once more involved communication between his company and its partners/distributors. "Their ambitions must be supported by our company`s ability to deliver on our end, and our ambitions should reflect that of the company`s team, founder and shareholders," says Alf Erik.
Words of Wisdom
Being a seasoned professional, Alf Erik shares some valuable advice, "Cliché pitfall right here. Originality when asked such a question is obviously hard. And to be fair obstacles on the way in an entrepreneurial lifestyle is probably a given, in my opinion. Working towards a common goal as a team is what makes an entrepreneur strong, and a team is built up by individual efforts supported by the surrounding team." He further adds, "Ryan Holidays book "The Obstacle is The Way" and John Doerr's "Speed and Scale" are classics, with golden nuggets for every individual out there trying to tread their own path. And as an option having a few sparring partners or mentors on the way, able to enrichen thought and discussion processes with different angles, cannot hurt."