Recruitment and staffing agencies have become an integral part of the business world. With the rise of competition in every industry, companies are constantly seeking ways to gain a competitive edge. One of the ways companies can achieve this is by hiring top talent that possesses the skills and expertise needed to drive business success. However, finding and attracting these top candidates can be a daunting task for businesses, especially those that lack the resources and expertise to do so effectively. This is where recruitment and staffing agencies come in.
These agencies help businesses find and hire the right talent for their specific needs. They have a wealth of knowledge and experience in identifying top talent, assessing their skills and qualifications, and matching them with the right job opportunities. Furthermore, recruitment and staffing agencies can help businesses save time and money by handling the entire hiring process from start to finish. This includes everything from sourcing and screening candidates, conducting interviews, negotiating offers, and even onboarding new hires.
Also, they can provide businesses with access to a broader pool of candidates. By leveraging their networks and expertise, these recruitment and staffing agencies can tap into passive job seekers who may not be actively looking for new job opportunities but are open to considering them if the right opportunity arises. They can also help businesses navigate the complexities of hiring in different geographic locations or industries. Hence, by outsourcing the recruitment process to recruitment and staffing agencies, businesses can focus on their core activities while ensuring that they hire the best candidates for the job.
Robert & Partners, established by Jamal Boumiloud (Managing Director), is one of the best recruitment and staffing agencies to watch in 2023. Under his leadership, the company has been expanding its footprint in the industry and helping businesses find the right people for the right positions.
A Diligent Leader With Extensive Experience
Jamal began his career in the stock market in Brussels, Belgium, after receiving his degree from a business school there. After that (in 1999), he started as a sales agent in the recruitment business as he participated in the launch of one of the biggest job boards in Europe: Stepstone. The diligent leader continued working in the human resources and recruitment sectors for multinational corporations and Vedior Group, which was acquired by Randstad Group.
---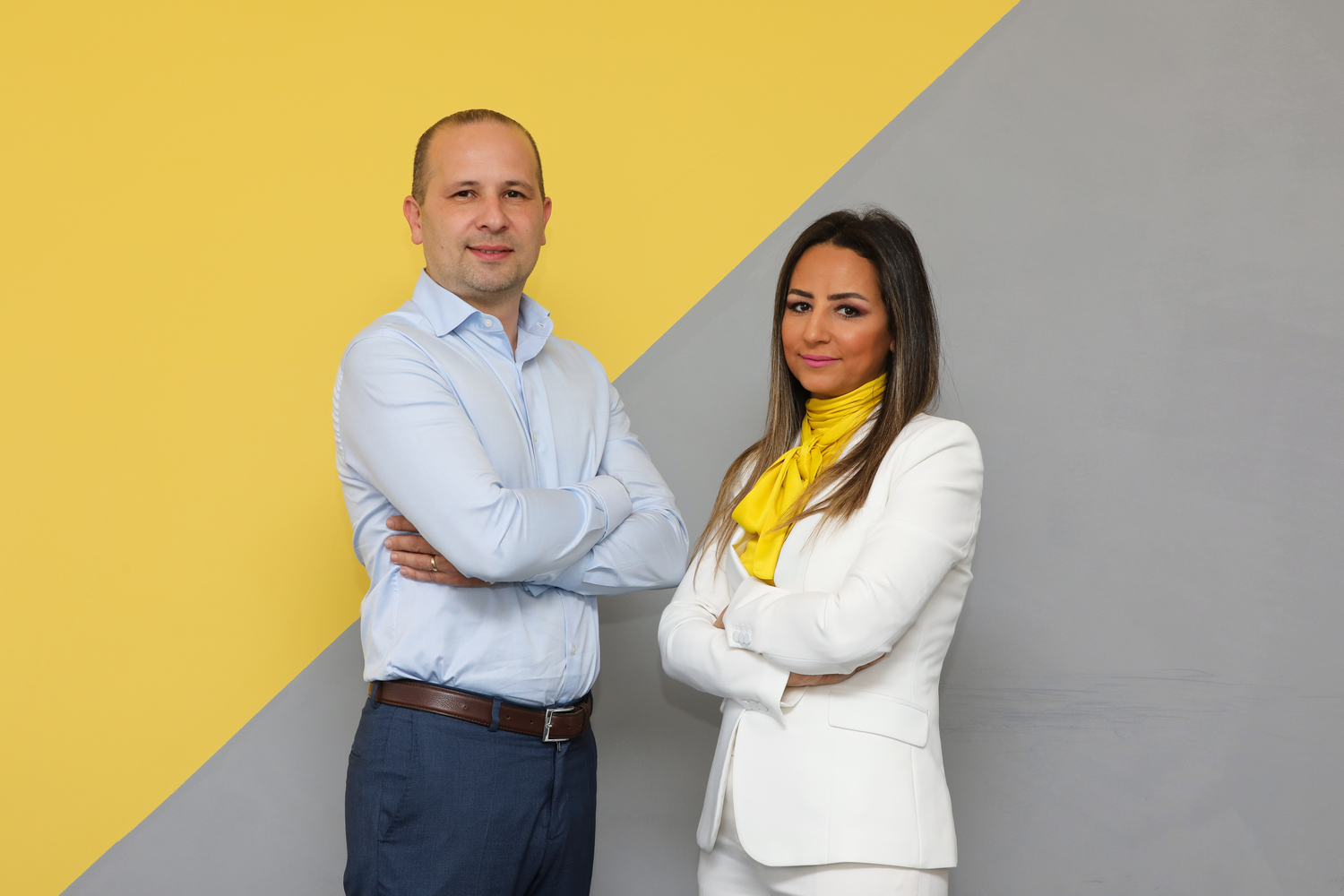 ---
Jamal was the manager of temporary work agencies in Brussels, working with key accounts like the European Commission, etc. Then, he relocated to Morocco in 2012 to start a job board (Marocadres), which is still in operation today. At the same time, he also established the staffing agency "Robert & Partners" with the assistance of his wife, Amal Igarni, who excels in her role as Commercial Director for the Middle East and Africa.
Offering Personalized HR Solutions
---
---
Robert & Partners is a staffing agency operating in EMEA. It has managed to expand thanks to its expertise in recruitment and selection of high-level profiles as well as in coaching and training. The agency has developed HR solutions according to 5 values that transcend all others and reflect the ethics of Robert & Partners. These five core values are:
– Clients and candidates are our primary concern
– We strive to go beyond expectations
– Discretion and integrity are due at all time
– we are professionals at all situations
– Performance is our reference
The company remains committed to its founding candidate-centered philosophy, to the customized service it offers to each client, and to the importance of hiring talented and devoted in-house personnel who embody its core values on a daily basis.
Primal Challenges And Roadblocks
Becoming an entrepreneur is a challenging journey, and the initial phase can be particularly difficult. Entrepreneurs are likely to face a range of challenges and roadblocks that can make them question whether starting their own business is really worth it. For Jamal, he had to initially adjust to the Moroccan and middle eastern markets, and with a background in Europe, it took him some time to adjust. Now, his biggest problem is maintaining the high calibre of their services while expanding quickly.
Strategize Game Plans
---
"Finding the right job for each of our candidates and creating customized recruitment and training solutions for the most demanding challenges they encounter; such is our mission!"
---
Competition is an inevitable aspect of any market, and as a business owner or entrepreneur, having a well-thought-out strategy to tackle it is crucial. So the daily work of Jamal and his team involves providing a comprehensive service with real added value. Their reactivity, network, and specific targeting of candidates make Robert & Partners a powerful partner for companies looking for high potential in this highly competitive time and market. In order to be able to provide a worldwide service for its foreign partners, the agency also established its headquarters in Riga, Latvia. Jamal proudly asserts that being able to recruit and capitalize on their global network is a strong asset that their clients do appreciate.
 Diversify Offerings To Appeal To The Target Audience
Diversifying an organization's offerings requires a deep understanding of the target audience and their needs. Conducting market research and analyzing consumer data can provide valuable insights into the wants and needs of your audience. Once you have a clear understanding of your audience, brainstorm new product or service ideas that align with their needs and interests. According to Jamal, the company has developed great know-how in the automotive industry, but not only in this. In all these years, it has accompanied large groups from all around the world in their greenfield in Moroccan Tax-free zones.
Key Milestones
Setting key milestones is an essential part of any business strategy. These milestones provide a clear roadmap for achieving specific goals and objectives, which in turn helps the company to measure its progress and success over time. So Jamal has set some key milestones for Robert & Partners. Under his leadership, 2023 will be an expanding year for the group, with a second office in Tangier, Morocco. The agency also plans to start a new office in Spain to operate its south of Europe activities.
Jamal's View On Existing Recruitment & Staffing Industry
According to Jamal, in the past 20 years, the recruitment industry has seen significant change. He believes that businesses that grasp the importance of digital tools, particularly real-time tools, will be the ones that survive.
Words of Wisdom
Being a successful businessman and entrepreneur, Jamal gives some advice, "I would tell them not to listen to people slowing them and to learn as much as possible about their market before starting their challenge."