The beauty sector is quite large and includes both products and services. According to a report, the beauty services sector employs over 670,000 people in the United States, and job growth is expected to be "higher than average" at 13%. (2016-2026). Furthermore, its market value was estimated to be $532.43 billion in 2017 and to grow to $805.61 billion by 2023. 
Laura Nowatzki-Bilek, Founder and CEO of Halcyon Beauty, has witnessed that customers are considerably more aware of the value of being clean and green today. Hence, her company Halcyon Beauty strives to help its customers see that and send products into the world that not only don't harm the environment but can help it. 
Meet The Versatile Female Leader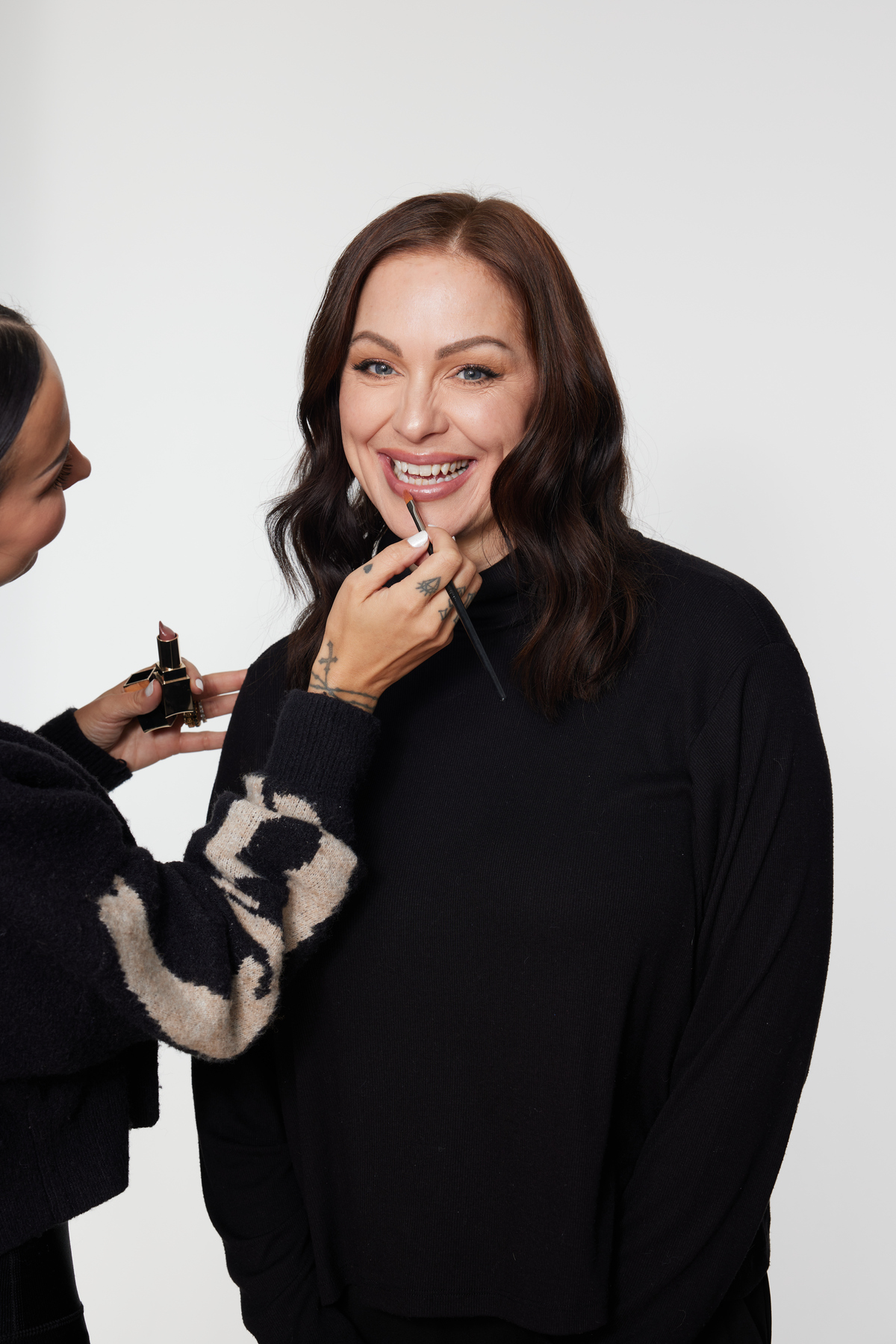 The University of California, Santa Barbara, is where Laura majored in mechanical engineering. Less than 9% of the graduating class were women, and she was one of them. After 9/11, she got laid off. Laura had a friend who worked in cosmetics, and she loved it. Her friend advised the resilient female leader to visit and talk with the team because they were looking for a "technical" person to start their Quality Control department.
It was a job Laura could do, yet it wasn't the reason she went to school. After five rounds of interviews, she was hired by Smashbox Cosmetics to develop their first quality control standards. After a year of working in quality control, the versatile female leader approached her supervisor and persuaded him that she would be more valuable in designing and evaluating their packaging.
"It was then they gave all the employees a color test and determined that also I would evaluate the products for color matching, and my title became "Product and Packaging Engineer". I worked for Smashbox for three years and for the next five years I continued to work for brands including Guthy-Renker, JASON/Hain-Celestial, and Rock & Republic," says Laura. 
Then a colleague of Laura's called to tell her that the packaging company HCP was looking to hire a salesperson for the west coast. He persuaded the seasoned female leader to contact them even though she had never worked in sales. At the first interview, Laura was brutally honest and said that although she lacked any sales experience, she believed in their products and thought she could do the job if they could teach her. They must have decided after the second interview because they hired her to be their West Coast VP of Sales. It was her first time being independent, so there was a steep learning curve. Laura was already working from home before working from home was the thing to do.
"After HCP, I went to work for Jackel/LF Beauty, now Meiyume. At Meiyume, I was General Manager for the West Coast – a similar set-up to HCP, and I was working from home with the West Coast US as my territory. I worked at Meiyume for eight years and, again, grew that business and team," recalls Laura. And in 2020, she decided to start Halcyon Beauty, her own company. 
Apart from this, she also serves on the board of WISE (Women In Science and Engineering) at CSUN (Cal State University of Northridge). The mission of WISE is to encourage women to build careers in the fields of science and engineering; to advance in their careers; to preserve the story of women who have pioneered in the science and engineering disciplines; and to inform leaders and educators about the contribution that women make in these important fields. Plus, Laura sees herself as a lead for sustainability and relationship business. "Honesty in how we speak with one another and in what we produce is key," says Laura. 
An Innovative Packaging Company  
Halcyon Beauty is a packaging company committed to helping businesses overcome the challenges they face when attempting to launch products. These challenges include finding packaging, locating reliable manufacturers, comprehending what clean and green means, and understanding the regulations in various countries worldwide. The leading packaging company is dedicated to making the process of bringing cosmetic goods to market easy and fun.
---
Halcyon Beauty has the knowledge, experience and expertise to make your life easier, the world a little better, and bring you the beauty solutions you didn't know were possible.
---
"Halcyon Beauty can help you out at any stage in your product launch. Our expertise in trends, formula, packaging and marketing can be utilized individually or all together. Uniquely, we look at sustainability holistically. Are you using less energy? What about the fuel transit costs? Is the product compostable? We can give you a truly whole look at the sustainability of your products," shares Laura. 
Furthermore, earth-consciousness is one of the cornerstones of Halcyon Beauty. The leading packaging company is a recognized sponsor of Plastic Bank because of this. Its annual contributions assist in fighting poverty and getting rid of plastic waste from the ocean. It also contributes annually to the Canopy Project for Earth Day, which aims to reforest regions that are in critical need of rehabilitation, particularly those that are most vulnerable to climate change. Laura and her company Halcyon Beauty also work with Biodegradable Future Additives with their factory partners to offer compostable plastics that actually better the land for the future.
"The days of cosmetics only providing temporary beauty for one's face while harming the earth with our trash is over. Halcyon Beauty strives to help its customers, and their consumers break that cycle. Halcyon Beauty also leads innovation in sustainability. We are not looking at replacing current materials that are everyone's go-to – but how to make them truly earth-friendly. We are not reinventing the wheel, we are making the wheel earth-friendly, so it is no longer seen as the enemy," shares Laura. 
Achievements
Finding the most cutting-edge global innovation and implementing it into the cosmetics sector is one of Laura's greatest accomplishments. This is what the industrious leader and her company Halcyon Beauty are doing with Biodegradable Futures. They are pioneering sustainable innovation and making it affordable for all of their clients' beauty requirements in a way that has never been done before.
Overcoming Challenges
According to Laura, "I struggled to be taken seriously. I had one colleague "offer" to sell for me for a portion of my salary as a "favor" because he was convinced I couldn't do it. I declined, and he saw me years later and ate those words. I repeatedly was told after meetings that "we didn't realize you were so smart." I'm sure it was meant as a compliment…I kept telling myself it would be much worse to hear them say the opposite." 
People tried to categorize her because she was a young, strong female. Shattering the proverbial glass ceiling and shoving that box where it should be is an excellent source of motivation when things get rough.
Strategies to Contribute 
Being a seasoned professional, Laura brings innovations that are real-world problem solutions – not gimmicks to the market. Also, honesty. The most important thing is, to be honest right away when things go wrong, as they always will. The last thing a customer wants to learn is that you have run out of options, and they will miss a launch date with no other options at the eleventh hour. Hence, she looks at Halcyon Beauty as the customer's problem solution.
A Piece of Advice
Being a strong woman entrepreneur, Laura advises that, "There is beauty and wellness in being uniquely you."