Every brand needs a 'Story'. A story to 'Tell, Sell, and Lead'. What makes this story unique is its 'Storyteller' – one who wings the brand idea with the needed ingenuity. Exemplifying the same is Graham Robertson, a name synonymous to delivering a consummate brand experience.
Graham's initial professional journey was driven by world-renowned brands like Pfizer, Coke, General Mills, and Johnson & Johnson, rising up to VP Marketing. Stirring across these corporations for two decades, he never had the idea of building his own business empire.
However, with a unique vision in mind and dedication in heart, he laid the foundation of Beloved Brands in 2010. Since then, it has been a journey defining a 'never looking back' attitude.

Exploring the True Essence of Brand Management
Meeting everyday challenges by looking in the eye and being confident in converting those challenges into opportunities is what keeps Graham ahead of all. His hands-on expertise and experience have successfully fuelled many brand management pursuers with exceptional strategic thinking, brand positioning, planning, execution, and decision-making capabilities.
As the Founder and CMO of Beloved Brands, his sole aim is to help brands create a brand idea that is capable of being loved as a way to unlock the doors to countless business opportunities. "Everyone who works behind the scenes or those on the front line must describe the brand in the same way," is what he believes in.
Being at the helm, Graham ensures that Beloved Brands not only curates brand positioning strategies that consumers adore but also stimulate it with a seven-second pitch that defines the organization. His prowess brings the smartest of the brand-building plans to the table that helps the brand leaders to tackle their most difficult challenges and hit the right opportunities head-on.
---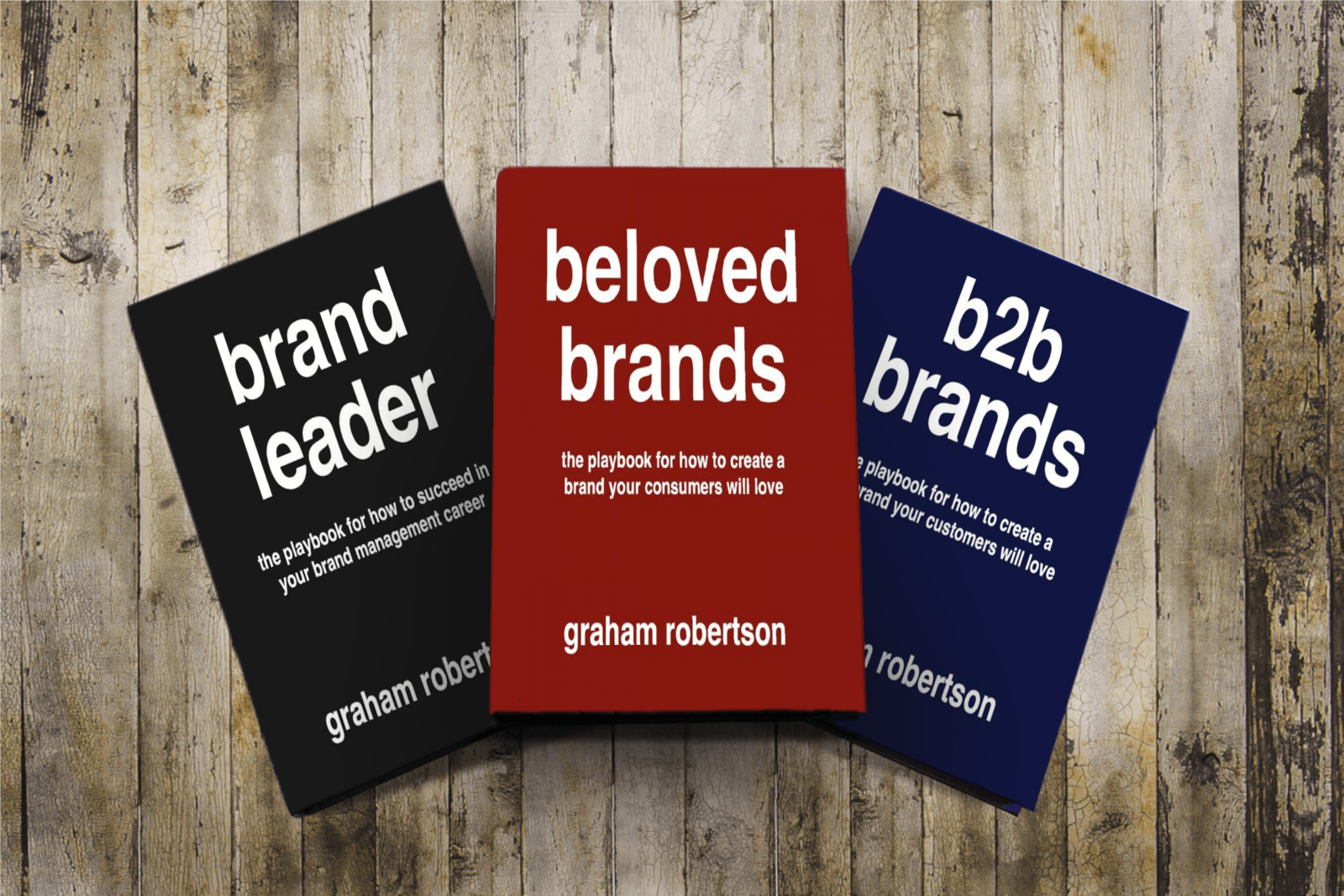 ---
Exploring every aspect of brand management, Graham has won numerous accolades including Marketing Magazine's 'Marketer of the Year', BusinessWeek's 'Best New Product', and Four 'Effie Advertising Awards'. In 2020, Graham was recognized among the '10 best CMOs', by the Silicon Review Magazine.
He is also the author of two bestselling five-star rating books – 'Beloved Brands' and 'B2B Brands' and his third book 'Brand Leader' hit the market in early 2021.
Helping Clientele Reach the Epitome
Over the past decade, Graham has successfully pushed Beloved Brands to boost brands across 25 countries, including Canada, the United States, Germany, the United Kingdom, Australia, New Zealand, Mauritius, the Maldives, China, Thailand, and Saudi Arabia. Under his aegis, brands like NFL Players Association (NFLPA), Shell, Pfizer, Acura, Reebok, The Mayo Clinic, Miller beer, and Slack have reached their full potential.
Let's walk through some of Beloved Brands' cutting-edge imperatives:
Guided the NFL Players Association to crystalize a new business model to enable their internal sports agency to open up new opportunities and innovation, and the former players group to significantly increase their membership
Shell was vitalized with a brand planning workshop followed by hands-on coaching of eleven marketing teams across Asia
Taught the Mayo Clinic's marketing team to go deeper on strategic thinking, brand positioning, brand plans and marketing execution
A start-up food brand was furnished with holistic brand management that enabled them to gain incredible success in China and the UK
Coached a major consumer packaged goods (CPG) to find advertising strategies to support new products that moved consumers based on compelling consumer insight
Created a new brand idea for a premium restaurant chain with an end-to-end strategic roadmap supported by service values and behaviors that transformed their culture as a whole and guided their front-line team of 6,000
Beloved Brands has worked across nearly every industry including consumer packaged goods, food and beverage, tourism, technology, telecommunications, retail, alcohol, sports, healthcare, pharmaceuticals, oil and gas, and industrial products.
Why Beloved Brands is so Beloved?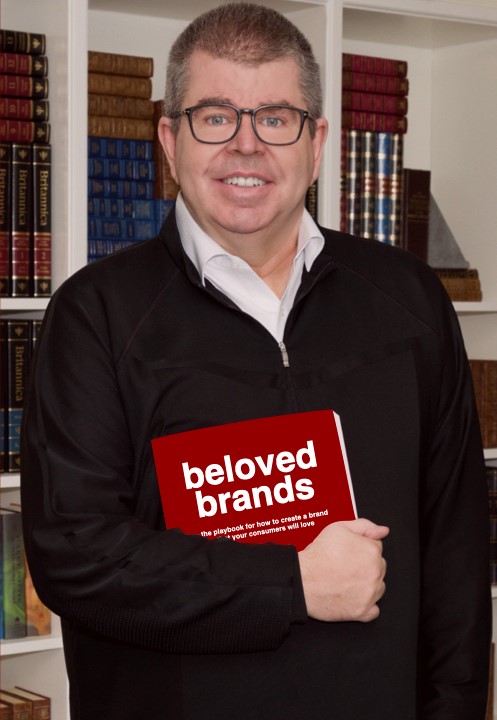 When questions like how to – think, define, plan, execute, and analyze the brand start taking the centre stage, Beloved Brands takes over to corner them with contemporary brand management solutions. Being a distinct boutique brand consulting and training provider, Beloved Brands helps business professionals to embrace growth to its best.
Under Graham's guidance, the company cultivates its exclusive brand strategy playbook and brand idea tools that create a win-win situation for the businesses. Defying challenges with innovative thinking is team Graham's forte. They keep no stone unturned in contouring enterprises with a brand idea map to generate utmost customer satisfaction.
Graham emphases on building a robust brand-customer relationship backed by a shared vision. He says, "We don't give you answers. We  just keep asking more questions until we find the answers that will inspire and excite you. I want you to love what you do and that starts with what you stand for." This collaboration leads Beloved Brands in addressing the key challenges and building result-oriented strategies.
Acknowledging that a stronger team can reciprocate smarter thinking and better decision-making for a brand, the firm rolls out decisive coaching programs for the executive teams. These programs are potential enough to inspire and adopt exuberating advertising and media choices.
Besides, Beloved Brands gives brand leaders access to best brand management toolkits and online templates within a few clicks.
Graham's Take on Entrepreneurship
"Entrepreneurs must be able to think strategically, define the brand, build a plan everyone can follow, make the right decisions on execution, and analyze accordingly. Focus on playing up your competitive advantage – whether you use your brand positioning, product innovation, or distribution channels – to enhance the purchase moment or the overall consumer experience," says Graham.
Leaders should take ownership of their decisions and make sure these decisions result in profitable outcomes. Their decisions should fortify the workforce and exhibit broad influence across the organization. Strategic thinking, leading strategic debates, and making a 360o brand plan is what sets an entrepreneur apart from the competitors.
Graham believes in leadership that can identify the target customers, understand their requirements, create a tangible & motivating brand positioning statement, and build a brand idea around it.
Brand Idea Matters the Most
To be a frontrunner in all aspects of business, one should consistently focus on the brand's strength and outshine its weaknesses. "Attack with a full assault when you recognize an opportunity in the market where your strengths are considered superior to your competitor, and you see a chance to gain share," says Graham.
"Building businesses around a brand idea can increase success rates by 2X. The brand idea must be interesting enough to engage and entice consumers on a first encounter to want to know more. Keep it simple enough to gain entry into the consumer's mind and heart," he stated further.
He believes that a good brand idea needs to be effectively aligned with five customer touchpoints – brand promise, brand story, innovation, purchase moment, and consumer experience. The uniqueness of this brand idea will help to build a market reputation and withstand ever-changing consumer demands. Later, this uniqueness will prove to be a significant source of customer retention alongside attracting new ones.
Graham's advice to every emerging entrepreneur is to come up with a brand idea that reflects the vision, passion, and soul of the people working on it. This would inspire employees to deliver the brand promise and amazing experiences in the longer run. "The brand soul defines the moral fiber for why everyone who works on the brand wakes up each day to deliver greatness on behalf of the brand," he explains.
The brand idea matters the most as it can influence teamwork across the brand and align them to seek a common purpose. Enlightening about the same he concludes, "Like the soul of a human, every brand brings a unique combination of unexplainable assets, culture, motivations, and beliefs. Support your brand purpose with a set of values and beliefs, deeply held in the heart of everyone who works behind the scenes of the brand."