---
"The world is before you and you need not take it or leave it as it was when you came in."— James Baldwin
---
Technology and Globalization have brought us closer together by blurring the boundaries in the physical and digital worlds. Today our Global Cities and beyond are home to a range of peoples across diverse races, cultures, interests, ethnicities, and more. However, there's still a great deal of work to do to address historical and contemporary inequities and, importantly, to foster equitable transformative possibilities. To do this is to engage in the critical concepts of transformation, truth, and reconciliation as described by South African partners. There is deep research needed to unearth and recount the historical truths that are often obscured and accountable intentional reconciliation work needed to ensure equity for ALL and not just a few—if we are to collectively thrive and realize the possibilities of diverse global transgenerational, transdisciplinary, multi-sector collaborations.
Educating them Young
Research from McKinsey, Pew, and others illustrates that Gen X, Gen Y (millennials), GenZ, and emerging generations, such as the Alphas, are in an increasingly globally connected diverse world. Today, the extent of global diversification is noted in several ways, including the combined number of global migrants being equal to the fourth or fifth largest country, birth rates for "people of color," including multiracial and multiethnic persons have accelerated, and the increased interest in global inclusion, diversity, equity, belonging, access (GIDBEA) related efforts to navigate disruptions and seize future opportunities. Across higher education, these shifts are more prominent and opportunities abundant. For instance, college is often the first time some will live in a diverse neighborhood of any kind, which presents unique occasions for collaboration, learning, and working across global differences.
---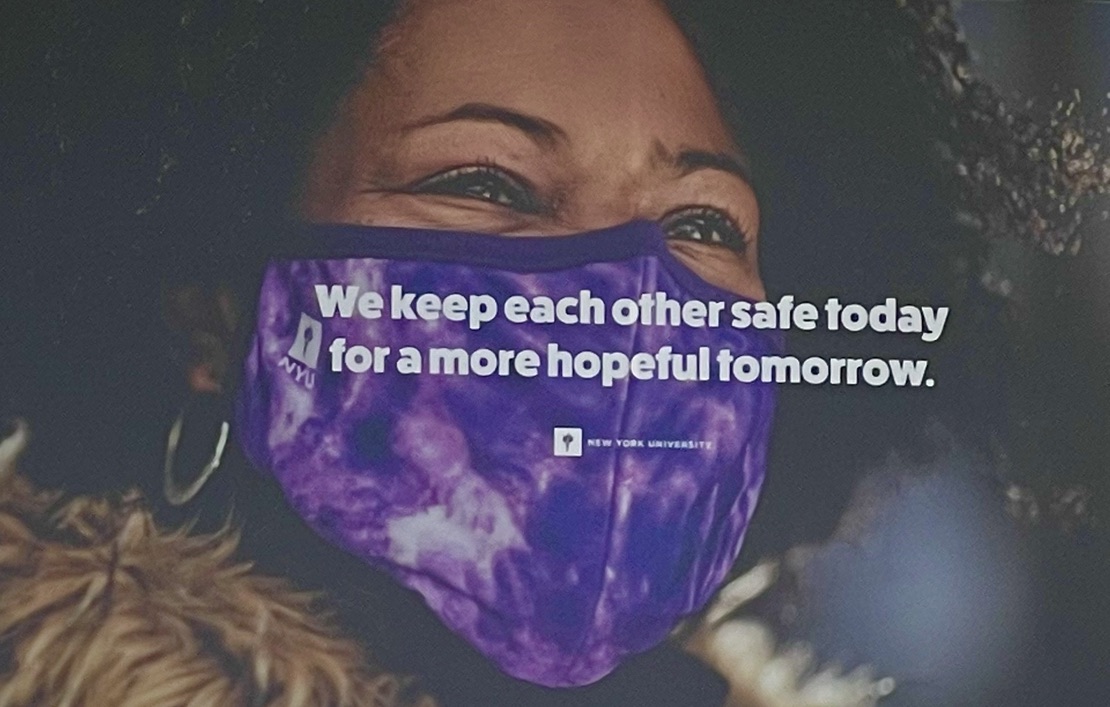 ---
As such, introducing programs that are focused on spreading awareness and increasing acceptance among the younger generation paves the way towards a global transformation. And this is what Dr. Lisa Coleman loves about being the Chief Global Transformation and Strategy Officer.
The Influential Role
Dr. Lisa Coleman currently serves as NYUs' inaugural Senior Vice President for Global Inclusion and Strategic Innovation. She teaches at NYU Stern School of Business and NYU Abu-Dhabi. Her work globally spans strategic GIDBEA and innovation efforts related to the future of work, education, and other emerging fields; developing research; harnessing innovation; cultivating global entrepreneurial markets; and developing cross-sector inclusive C-Suite leadership models. Working at Harvard University for almost a decade, Tufts University, the Association of American Medical Colleges, and Merril Lynch Inc. allowed her to accelerate and develop unique innovations in GIDBEA. Her academic foundation greatly informs her work. She has a doctorate in Social and Cultural Analysis, American Studies from NYU, master's degrees in African and African American Studies; Women's, Gender, and Sexuality Studies; Communication Studies from the Ohio State University; and certificates in legal theory and intercultural development. Her undergraduate research foci were sociology, anthropology, and computer science.
---
---
Dr. Lisa is motivated by opportunities to learn and her passion for greater equity for those often forgotten and systemically disenfranchised. Currently, she derives a lot of inspiration from intersectional transgenerational interactions and opportunities – for example, collaborating with 80+-year-old world-renowned specialists and 12-14-year-old geniuses. "One achievement, at Harvard, was the integration of design-thinking centering radical empathy into our work, vs. utilizing traditional compliance-based approaches to disability and access. Partnering with engineering students, we developed a campus-based APP to help individuals better navigate their environment," says Dr. Coleman.
Today, there are more sophisticated APPs, but the important lesson is about actualizing design thinking and empathy models by integrating varying and divergent perspectives to learn, grow, work, co-create, think and do different, and most importantly taking risks and implementing strategies that foster inclusive change.
Of Challenges and Opportunities
Implementing a new idea is easier said than done. To ideate and execute a global IDBEA program in any organization, there are two major challenges – resistance and the lack of investment in GIDBEA. It is essential to determine both the site(s) and level(s) of organizational and/or leadership resistance and the histories that inform it. For example, if resistance is related to financial products, then strategies must be intentional on prioritizing fiscal needs and aligning relevant diversification, and innovating assets.
Secondly, many organizations fail to approach GIDBEA as they would other organizational areas. In other words, there is a lack of investment relative to other business units such as marketing or IT. Without the same level of intentionality and investment, GIDBEA strategies often remain siloed, tangential, superficial, and organizationally dis-embedded.
The most significant challenge to GIDBEA efforts is they are often framed as a problem to be solved, competition between interests and/or groups, or patronage, i.e., we (the authority) need to help women/underrepresented persons. This framing leads to deficit-based approaches.
Therefore, the biggest opportunity is framing differently and emphasizing asset-based modalities to situate women, younger and older generations, and other members of underrepresented groups as strengths to realize greater innovations. For example, what if organizations invested in GIDBEA similar to IT or marketing? What if "good leadership" was equated with creating diverse and inclusive future-forward teams? What if organizations reframed GenZ AND the BabyBoomers as assets and not problems? The possibilities are endless.
The Role of Leaders
Change often begins at the topmost level. What leaders want to preach must be practiced by them for others to understand the positive effect and implement it in their lives. Leaders must embrace a 'new different' emphasizing design thinking, radical empathy, and co-creation; and have the courage to let new and sometimes challenging ideas emerge. Learning happens across identities, sectors, fields, and through inquiry and debate. A good leader must be a good follower and build teams of learners that engage processes of belonging, and embrace contestation as central to innovation and intrapreneurship. For example, mentorship networks might be reimagined as sites of inclusive learning, where 6, 16, 66, and 90 year-olds debate and mentor leaders.
---
---
Organizations might center radical empathy to ask about the impact of global protests on workforce productivity; and how seemingly divergent sectors may be leveraged to build organizational intrapreneurship and resilience? These types of collective inquiries, leaning into empathy, and collaborative multimodal cross-sector partnerships allow leaders to innovate, find new perspectives, and synergies to build inclusive future-ready organizations.
Endless possibilities
A learner and innovator, Dr. Coleman is optimistic about how today's efforts will shape our tomorrow. On being asked what it is that she's looking forward to, she said, "Everything! Remember Chief Information Officer (CIO) and Chief Diversity Officer (CDO) roles are VERY new. I am taken aback by all the possibilities that have been created thus far and those yet to be discovered. I am excited by new innovations and opportunities created by transgenerational co-creation related to our most pressing issues such as the UN-SDGs, climate change, ongoing disenfranchisement, the future of work, disruptions yet to come, diverse and inclusive approaches in robotics, AI, and other artistic, creative and technological emerging markets."
Words of Wisdom
Dr. Coleman shares her advice for young women and other underrepresented to succeed in their professional journeys:
"Take strategic risks, think outside the box, construct a posse(s) [board(s) of directors – people who are very different from one another] and find mentors and sponsors who are centered on your growth vs. creating replicas of themselves. As members of underrepresented groups, we often mistakenly think we need to be professionally perfect or that everyone has to like us – but this is inaccurate. Take strategic risks and constructive feedback. Find mentors/sponsors who give advice but do not care if you take it, and encourage you to find your own path. Again, there were no CIOs nor CDOs 25-30 years ago, and many of us were warned, "don't do it, don't go into that field." Imagine if we listened. Receive advice from people with very different perspectives, take kernels of suggestions, amalgamate, and work with your posse to ask how to make it work for you. The path may be circuitous, but also innovative, filled with learning and growth that allows for continued nimbleness and the resilience to thrive."
I am a strategist, transformer, builder, data-geek, innovator, learner, researcher, scholar, and collaborator who has learned from her (and others') mistakes, again and again, to be resilient. I am someone who is deeply passionate and dedicated to processes of democratization as we collectively advance and implement globally-specific cross-sector innovative, inclusive, and equitable best practices.