---

"My source of motivation comes from my desire to leave a legacy where at least one million couples get to experience and enjoy a lifetime of happiness, fulfillment, and meaning when they achieve their relationship goals. It makes me come alive and feel so incredibly happy knowing that I have played a part in someone's love story." 

---
Known as one of the best matchmakers in Asia, Anisa Hassan is a bonafide matchmaker to business owners, millionaires, VIPs, and high net worth individuals (HNWIs), and her dating black book contains names of highly influential and exceptional singles from the region and around the world.
Anisa is the creator and founder of Date High Flyers (DHF), an internationally recognized, luxury matchmaking service for professionals, business owners, and high net worth individuals and who have marriage in mind. With its HQ in Singapore, DHF caters to a worldwide client base offering its elite matchmaker service on an international level.
In an exclusive interview with The Tycoon Magazine, Anisa sheds light on her professional journey, and how she is playing the role of cupid in the lives of thousands of professionals, business owners across the world by finding a perfect match for them.
She also talked about common problems faced by female entrepreneurs and shared valuable insights, advice for aspiring women entrepreneurs,
Below are the highlights of The Interview Between Anisa Hassan and The Tycoon Magazine:
Brief us about your current role and your journey since the beginning of your career.
Being the owner of a luxury matchmaking service for professionals, business owners, and high net worth individuals, I earned the reputation of being Asia's Ultimate Matchmaker after being responsible for more than 1100 marriages since 2004. That's like initiating 5 marriages a month or 1 marriage a week J
Though my business is headquartered in Singapore, my clients comprise 70% who are based in Singapore and 30% based in cities like London, Melbourne, Sydney, Manila, Hong Kong, Tokyo, Karachi, Kuala Lumpur, Jakarta, Doha, and Dubai.
My foray into the dating and matchmaking industry started in 2004 when I bought and brought an international dating franchise into Singapore. It became an instant hit because singles in Singapore at that time did not have many choices other than the government-led matchmaking agency called the Singles Development Unit or SDU. The latter was focused on helping local, Singaporean graduate singles mingle with other local graduates with an underlying focus on helping Singapore increase its declining birth rates.
My then dating agency provided a welcome relief for singles (locals and non-locals) who were looking for a more discreet and private way of meeting their life partners. It attracted a sizeable number of expatriates who were residing in Singapore at that time and right off the bat, my agency helped bring together inter-ethnic couples that later led to a proliferation of inter-ethnic marriages. This phenomenon was new and not widely accepted at that time but with the influx of more expatriates into Singapore, my agency made inter-ethnic pairings more mainstream.
My agency also broke with convention when we were successful in pairing couples who have been divorced in the past. My work made it normal and acceptable for divorced singles to start looking at remarriages when in the past, this topic was never broached nor openly discussed and the thought of remarriage was not perceived in a positive light. Before my agency was established, there was no matchmaking agency that catered for divorced or widowed singles as the focus has always been on first love and first marriages. In fact, the first couple who got married after being matched by me happened between two divorced singles and they were married barely 5 months after being introduced to each other.
After parting ways with the international franchise in 2017, I started Date High Flyers International and the focus of this matchmaking agency is to provide complete discretion and privacy for business owners and high net worth individuals who are looking for an alternative to online dating, to look for their life partners.
While millions of singles the world over are using online platforms to meet their potential matches, there's a niche segment who still prefer the personal touch of a matchmaker. These singles value their time, privacy and safety and would rather have a trusted expert to help identify and select the best possibilities for them. I view this as a great opportunity to work exclusively with a select group of clients who put a premium on my deep domain expertise, talent in spotting good potentials, and access to a wide network of possibilities to choose from.
To date, some of my clients include among others, top CEOs of multinational companies, business owners, startup founders, TV personalities, beauty queens, former politicians, and a member of the royal family.
Brief us about your educational background.
Having earned an honors degree in International Relations from the National University of Singapore, my initial career as a newspaper journalist, later a broadcast journalist, and finally a news presenter for Channel NewsAsia helped influence my interviewing skills during my client meetings. I'm curious to know what makes my client's journey different, interesting, and inspiring and I go beyond the same, usual question of "What are you looking for in a partner?"
Tell us about the challenges you faced to withstand the complexities of the industry.
At the start of my journey into matchmaking, I buried my head in my work and barely took notice of the competition that was happening locally. I had other local agencies that blatantly copied the words and phrases that I used on my website, a former staff who tried to pass off as an expert after just being trained by me for less than a month and many other solopreneurs who were jumping on the bandwagon after realizing how untapped the matchmaking industry was, at that time.
There was also a well-to-do/well-connected entrepreneur who managed to quickly raise several rounds of funds to start an online dating platform that later pivoted to be an entertainment company and sold off the dating business. The venture struck gold for the founder and the win was one-sided.
During those times, instead of trying to fend off competitors which to me was a waste of my time and energy, I got better at my craft. I got to know my clients really well and worked tirelessly to be the "wind beneath their wings". I also attended conventions and seminars overseas to learn from other matchmakers who were sharing best practices and as a result, I honed and sharpened my craft.
Ultimately this is a personal business and I understand that the more intimate knowledge I have of my clients, the better I get at pairing them. To date, I'm one of the longest-serving, professional matchmakers in Singapore (and even Asia) and I feel that this is where the rubber hits the road and I'm about to embark on a fantastic trajectory.
Describe in detail your company and its unique services
My company Date High Flyers offers a personalized and exclusive matchmaking service for professionals, business owners, and high net worth individuals who have marriage in mind. My international clients comprise men and women in their late 30s all the way to early 60s for women and late 30s to mid-70s for men, who are either never married, divorced, or widowed. Slightly more than half of my clients are divorced and 70% of my clients are currently based in Singapore.
Since this is a highly personalized service, I spend a lot of time interviewing my clients to understand where they are now and where they see themselves in 12 months. I work on a retainer basis and my service could be focussed on matching clients in Singapore only or clients who are open to be matched with someone from another city. Clients who personally need my attention will enroll in the Black Label membership while those who work with my team of matchmakers join the Luxe membership.
Clients receive profiles containing images and information of the person they will be matched with and matchmakers also provide a detailed insight on why the match was chosen for clients. A face-to-face or a virtual date is then set up when clients agree to meet each other.
Brief us about the current industry scenario from your perspective.
The current, global dating and matchmaking industry is estimated to be a US$3.24 billion industry in 2021. This comprises the online dating space where the number of users in this segment is estimated at more than 442 million in 2024. Online users on average spend US$8 to $60 on online apps. In contrast, the offline matchmaking space tends to be smaller and more conservative but users are willing to spend anywhere between a few hundred to close to a million for luxury matchmaking services. It's plain to see that finding and pursuing a lifetime partner is priceless and this evergreen industry will always continue to grow in the online and offline spaces.
What are your past experiences, achievements, or lessons that have shaped your journey?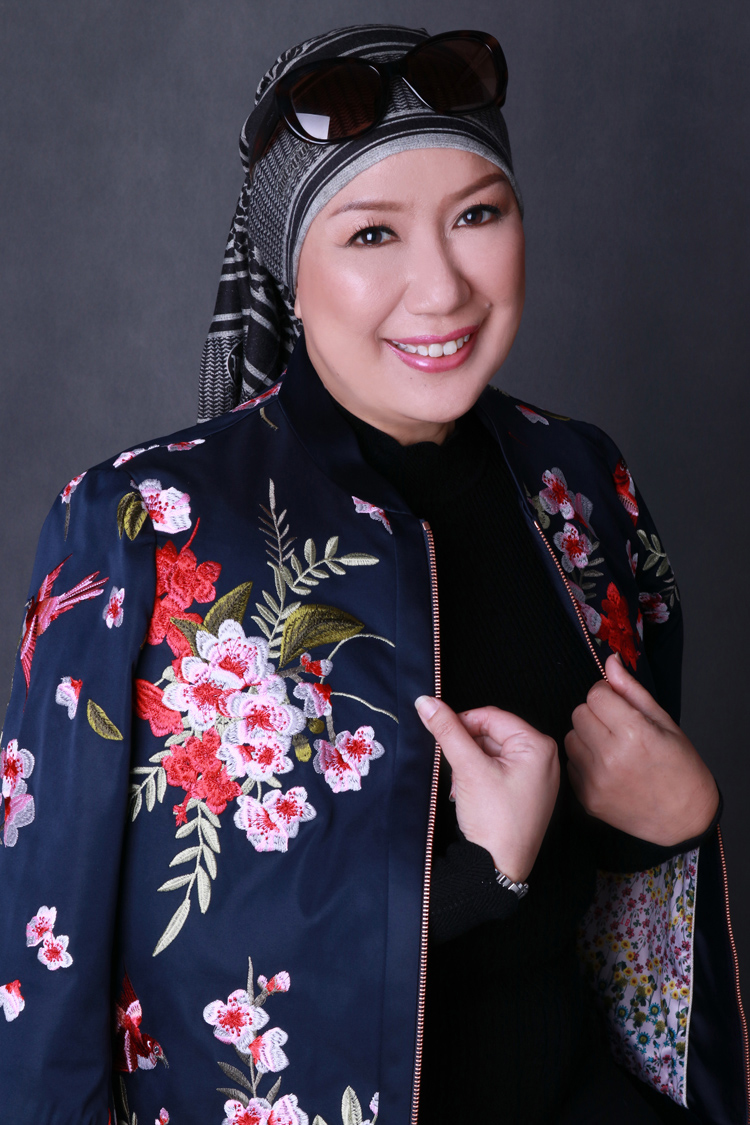 The entrepreneurial journey is something that no one can prepare you for. I wasn't expecting immediate success taking the road less travelled and even had to deal with my own parents and family members doubting my new career choice. After all, I was already a public figure, reading the news on a regional television station, and literally had lights, camera, and action at my feet.
However, I drew so much courage from my husband who believed in me and my ability to succeed in this new venture. His blessing and support were enough for me to chart a new path for myself and within a year and a half, I won "The Women Entrepreneur Award" conferred by the Singapore Malay Chamber of Commerce and Industry. Fast forward 17 years later, I managed to clinch several other local and regional business awards and even wrote two guidebooks to buttress my position as a bona fide matchmaker.
All these years, I have made friends and lost friends when I succeeded or failed to pair them… earned money from clients or lost money to clients who'd fight me tooth and nail to get a refund after they've been rejected by someone they fancy… exalted by successful couples or exonerated from disgruntled singles who didn't think twice about discrediting the reputation that I have painstakingly built. Ultimately, I learn that my business is a personal business and everything is personal in business. And as long as I continue to do this business, I would continually be in the spotlight earning bouquets or fending-off brickbats. Still, I choose this as my calling as there's nothing else that I'd rather do.
What are your strategies to contribute effectively in a hyper-competitive market?
Albert Einstein once said, "intellectuals solve problems; geniuses prevent them". In this competitive market, I feel that it's no longer enough for me as a matchmaker to pair my clients for couple hood because I have seen so many of my clients "uncouple" or divorce due to many factors. As a matchmaker, I know that my business is sustainable over a long period of time, only when I continue to add value to my clients' lives. That's why apart from pairing them, I also offer relationship coaching before and after marriage to help my clients keep and sustain their marriages. And even if a couple decides to call it quits, I give them the courage and confidence to re-enter a new marriage with more wisdom and insight and less mistakes.
How do you see yourself in the near future? Tell us about your future goals.
I have openly declared that I'm on a mission to create one million marriages worldwide and I have asked God to give me work till my life shall end and life till my work is done. I see myself owning the O2O space – offline to online space – in matchmaking and have recently launched Muslim matchmaking in Malaysia last year. Just before I could hit the ground running with my app which is called Joompa, the launch which was scheduled in February 2020 came to a screeching halt as a result of the worldwide Covid-19 pandemic. My fundraising effort was stymied by dwindling confidence in the start-up ecosystems with investors waiting on the sidelines, preferring to adopt a wait and see attitude until my app achieves some traction.
What are the frequent challenges faced by women in the corporate world and what are the ways to tackle them?
In 2019, I attended a start-up boot camp in Silicon Valley and an investor pitching event in Asia where there was a disproportionately higher number of both male founders and male investors relative to female founders and investors.
For instance, there were close to 40 male start-up founders and 3 female founders vying for a round of investment. There were also 10 male investors and 1 female investor at the table. After the pitching rounds, the male founders and male investors huddled for more talks with beers in their hands while the female founders were left out of the inner circle conversations.
Despite my close follow-ups and further presentations, the male investors thought my idea was "too early" and that I needed more proof and traction, so they went ahead with other money-making male-led ventures.
Since not all founders are fortunate enough to have immediate investors and/or financiers to fund their dreams, I felt that the exercise was under-whelming knowing that women's businesses are among the leading ventures that lack financial support. While there are several female investors championing gender lens investing who have emerged recently, venture investment into women-led companies made up only 2.8% of all investments in 2019 and the overall deal activity for women-led startups have taken a beating since the onset of the worldwide pandemic in 2020.
The ways to tackle will not happen overnight as this would require male investors to be acutely aware and conscious of this huge disparity and taking steps to revolutionize their perceptions on female founders. A massive overhaul in thinking is required and the more male investors step forward to consciously give female founders an opportunity to shine and contribute in their chosen fields, the more this attitude and mindset will take center stage in the years to come.
What would you advise young women to succeed in the workplace or as an entrepreneur/professional? How do you perceive the role of mentorship to aspiring women entrepreneurs/professionals?
My advice to aspiring women entrepreneurs is you can only become truly accomplished at something you love. So first, have an overpowering desire to serve, make better products or create a solution that goes beyond a mere wish. This must be followed by a strong, unwavering belief in your own ability to accomplish your desires… that feeling that you're born and destined to do one job and that job is that all-consuming desire. Finally, to grow a backbone so strong that you have an invincible determination to win and create a dent in the Universe.
Having a mentor is absolutely priceless because, in a world that's rife with fear, unfairness, and negativity, a mentor can continually remind you of your purpose, provide clarity in the midst of confusion and keep you grounded when you attain your success. But first, you must be prepared to do the heavy lifting yourself, and only then will you attract the right mentors who will take you further when they can see that you have skin in the game.