A healthy lifestyle is not a fad but a conscious choice to stay fit, both mentally and physically. In today's fast-paced digital world, we spend more time in an artificial setting than natural. All the work, travel, gadgets, and balancing act take a toll on our health. And before we know it, our body is home to lifestyle diseases. Physical exercise, rigorous or light, and even walking tend to take care of health issues. However, they need to be backed up with a good diet.
If what we eat is who we are, then we must eat good and healthy to stay so. But health food is often notoriously boring and bland. Moreover, it might consume more time to create a perfect healthy platter that takes care of all the nutritional needs. So more often than not people look to supplements. In North America alone, the dietary supplements market size had been valued at USD 50,118.6 million in 2020. From 2021 to 2028, it is expected to grow at a CAGR of 5.6 %. Increasing consumer awareness, growing demand for preventive health products, the rising number of fitness centers are all key growth boosters for the market. Helping people achieve their nutritional goals to lead a healthy and disease-free life through healthy and delectable supplements is the Supplement Group USA.
The Leader
Leonard K Armenta Jr heads the Supplement Group USA as its Founder and CEO. Leonard is a 22-year veteran in the Supplement/Functional Food industry. He has helped build many companies including MusclePharm.  In June of 2020 he met his business partner David Lovatt. They soon acquired SINFIT Nutrition and since then they have acquired or started from scratch 14 different companies.
As an entrepreneur, Leonard is all in for his business. He's willing to work when others are sleeping or taking a break.  However, he does make it a point to have a proper work life balance.  He always makes sure to take the time he needs to be with his kids and family. He feels this keeps him grounded. "I guess what I am really trying to say is that make sure you are willing to go all in on your business and make sure that you spend time with the ones you love.  The balance will make your business more successful," says Leonard.
He feels, as an entrepreneur, one must "Do what you love, what your passionate about, something that helps others and then you will give all you have to your business." He also offers his advice for the budding entrepreneurs saying, "Make sure that your business idea solves a problem or a need in the industry you are looking to become a part of.  Know that you are willing to give everything you have to your business and lastly never try to be a know it all. Take advice from those who have been there and done that.   Learn from those who you employ and do it without an ego."
Sustainable Health Solutions
---
---
Supplement Group strives to bring new and exciting products to market on a regular basis. Its current brand list runs the gamut across all Health and Wellness categories; from functional food brands to extreme sports supplementation. It offers many products with unique supplement profiles and patented ingredients.   It also has a Patented sparkling protein water called Fizzique where there is nothing on the market like it. The group constantly tries to innovate its look and products to stand out from the rest.
What makes Supplement Group unique from other brands is that it owns brands in the beverage, supplement, and functional food space.   They have 14 brands to offer their customers so that they can be a one-stop shop.  Their goal is to have the top-selling most innovative company in the industry and have a full-service business from A to Z to achieve it.
Its most popular brands are Storm Lifestyles, American Metabolix, SINFIT Nutrition, and Fizzique. While American Metabolix is an award-winning brand and one of the fastest-growing premium supplement companies, Fizzique is arguably the clearest, cleanest, most refreshing protein drink ever.
Braving the pandemic and competition
The biggest roadblock Leonard and his team have faced so far is launching in the peak of Covid. The company was founded in the year 2020. Leonard initially struggled with the supply chain, but with his team, he was able to overcome supply chain issues and has not had many issues moving forward. The team had heard how so many companies dealt with this exact issue and they are really proud with how they were able to resolve problems.
---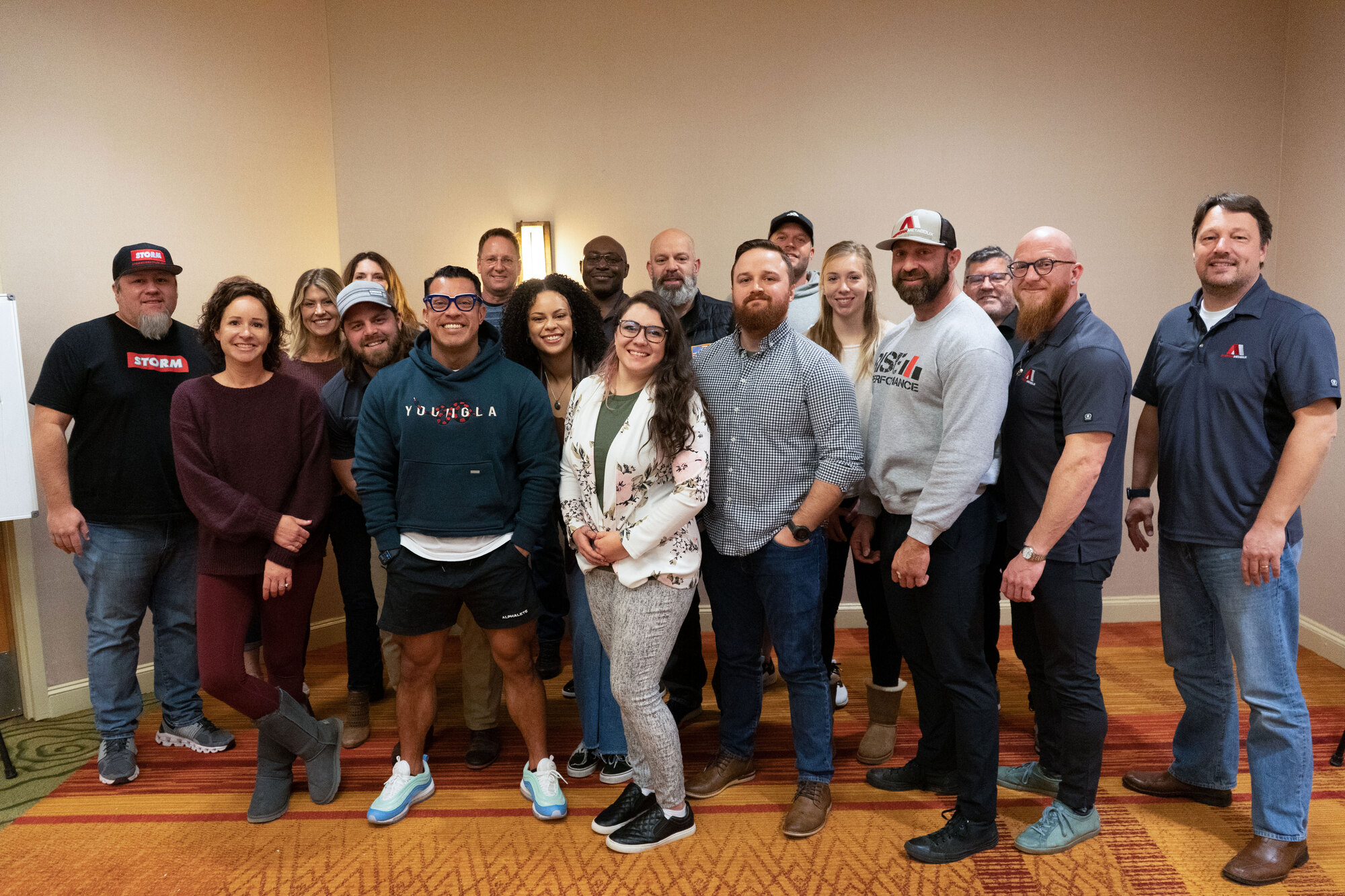 ---
When it comes to taking on competition and strategizing for it, Leonard prides himself in not being a know it all.  Everything he does for his business comes with a collaboration with his team.  He knows that if they are sold on what they are doing, they will be more successful and will work harder than ever to make sure that things are done right. He adds, "I have an open-door policy for my team, and I encourage them to challenge me when they don't agree with something I have planned.  Having outside eyes looking in on your plan is a must-have.  For instance, our brand STORM Lifestyles.  I had an idea in my head of where I wanted it to go and what I thought about it, but my marketing team thought they could take what I had wanted and make it even better.  I turned my all-female marketing team loose and they made the brand what it is today which completely exceeded my expectations."
For a Healthier Future
In the near future, Leonard sees himself still running the company and building an even bigger team with more brands and innovations.  Supplement Group is also expanding internationally with the intention to deploy brands overseas as well.   The Group's goals are to stay on the path of growth they are on and to keep innovating in the industry.  They want to be one of the biggest players in the space.