If there's one thing that the COVID-19 pandemic has highlighted, it is the need to be prepared digitally. It has also left the business world gaping at a new set of challenges as the world grapples between what was and what is to be considered "normal."
Facing a new set of challenges
In the initial months when the world was in lockdown, businesses were left scrambling for a way to get work done virtually and remotely. Those who had already placed their bets on technology and were open to hybrid work experienced a smoother transition. The others were overwhelmed, to say the least.
The other challenge that businesses and brands are facing is the sudden labor shortage and what everyone is referring to as "The Great Resignation." COVID has made people picky about the kind of work they would like to do. It has opened the door to a host of worker preferences where people want more money and greater work satisfaction. They demand greater flexibility as they face childcare/caregiver issues. They want to work remotely to address health concerns and ensure a greater work-life balance.
Next in line is about supply chain issues. Shipment of parts and products from overseas are drastically delayed, impacting the ability to fulfill customer purchase orders and service requests. This is leading to more challenging, emotionally fraught interactions. And the next area is concerning consumer preferences for interaction. While so many consumers would engage with Brands in local storefronts or by phone, the happenings of the last 18 to 24 months forced a higher use of digital channels (e.g., chat, email, SMS, social media, IVR, and bots). Today, the way consumers interact with brands has become a habit and it's never going back to the way it was before.
Innovation for Customer Experience
As a result of the new landscape, brands need innovative ways to serve customers, understand their needs, and creating solutions to ensure their success and happiness. For years, brands have relied on traditional business process outsourcing (BPO) solutions to augment their own in-house customer support services and deliver a great customer experience (CX). However, the majority of those traditional BPOs were negatively impacted through the pandemic, and most are still trying to recover. Just like all others in Q1 2020, BPO providers with brick-and-mortar contact centers were forced to do an immediate lift and shift to work-at-home. While some were more successful than others, the perceived competitive footprint with brands was heightened. And yes, the BPOs are also facing the labor crunch like every other industry.
---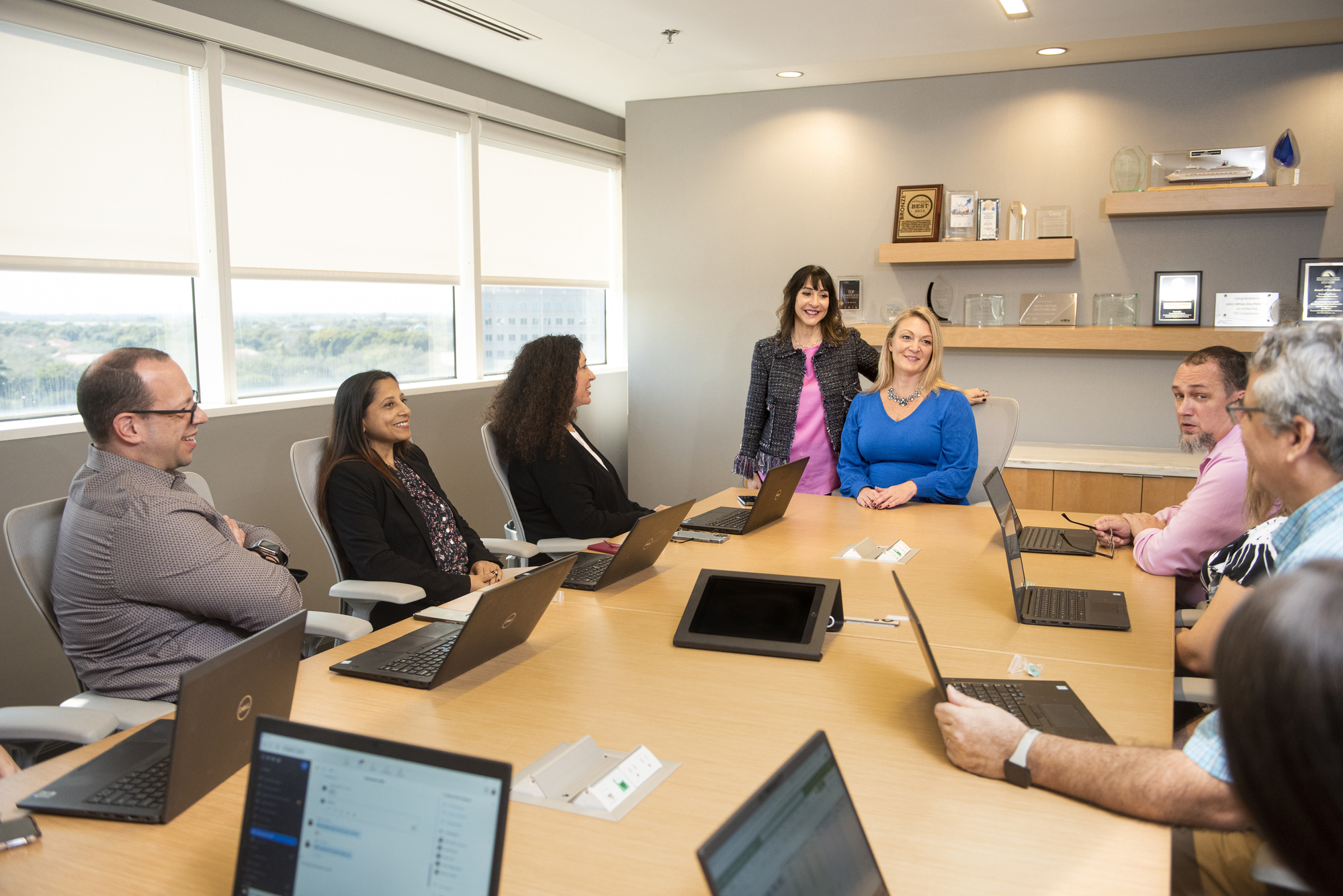 ---
The complete scenario has led to new innovations and outside-the-box thinking as the gig economy becomes the future of work and a key solution for managing dynamic demands created by unforeseen events or seasonal capacity changes. For brands, it means a flexible approach to meeting customer demand based on their current needs and constituting the "gig customer-experience operations," or Gig- CX. For those seeking new opportunities in the pandemic era, it means increased flexibility, greater work satisfaction and full control of their options.
The rise of a Leader
Arise Virtual Solutions is the leader in Gig-CX management and a true market disruptor. The company elevates CX through a technology and support platform that connects brands to the largest network of gig-economy Service Partners in the BPO industry. Innovations in dynamic scheduling allows brands to deliver up to 200% intraday flex so they can be there for customers. Highly innovative virtual learning programs keep teams aware of customer needs so they offer new solutions that grow the share of wallet and increase revenue up to 6%. Gig-CX Service Partners select brands they love and deliver empathetic, personal care that creates enduring relationships and up to 34% higher net promoter scores. Coupled with their unique CX Maturity Model that takes customer service to new heights, the Arise® Platform keeps brands essential and growing.
The Advantage of the Arise® Platform
It has become intensely incumbent on Arise to differentiate how Gig-CX truly differentiates from the work-at-home BPO solution. There are some key areas:
---
---
 Resources
The Arise® Platform provides Brands access to a network of more than 70,000 mature, experienced Service Partners that helped to deliver 126% of capacity during COVID-19. This is unlike traditional BPOs facing labor shortages even with a remote work environment.
Scheduling
The Arise® Platform allows brands and Service Partners to schedule support in 30-minute intervals, reducing the unproductive time by 17% and providing maximum flexibility.
Efficiency and Flex
Using Arise's proprietary scheduling system, Gig-CX Service Partners on the Arise® Platform can deliver brands up to up to 90% utilization and 200% intraday flex capacity.
 Virtual Learning
 While global studies have found that 20% of all new learners have poor learning experiences that negatively impact their work, Arise is helping to certify 54% more new learners year over year. It has also helped to decrease curriculum time by up to 40% and speed to proficiency by up to 30%.
 Quality
 While 58% of consumers contact customer care more than once to resolve an issue, the Arise® Gig-CX Platform– along with older, more mature, and experienced Service Partners, CX Maturity Model, and sophisticated Service Partner engagement toolset – help brands achieve up to 6% increase in revenue with reduced abandons and improved customer satisfaction and net promoter scores.
The Driving Forces
Unprecedented times call for innovative solutions led by incredible leaders. And Arise has not just one, but two amazingly inspiring forces to reckon with. Judith Rodriguez is Senior Vice President & General Manager, Customer Success Delivery, and Diane Marques is Vice President, Learning Design & Delivery (LD&D).
---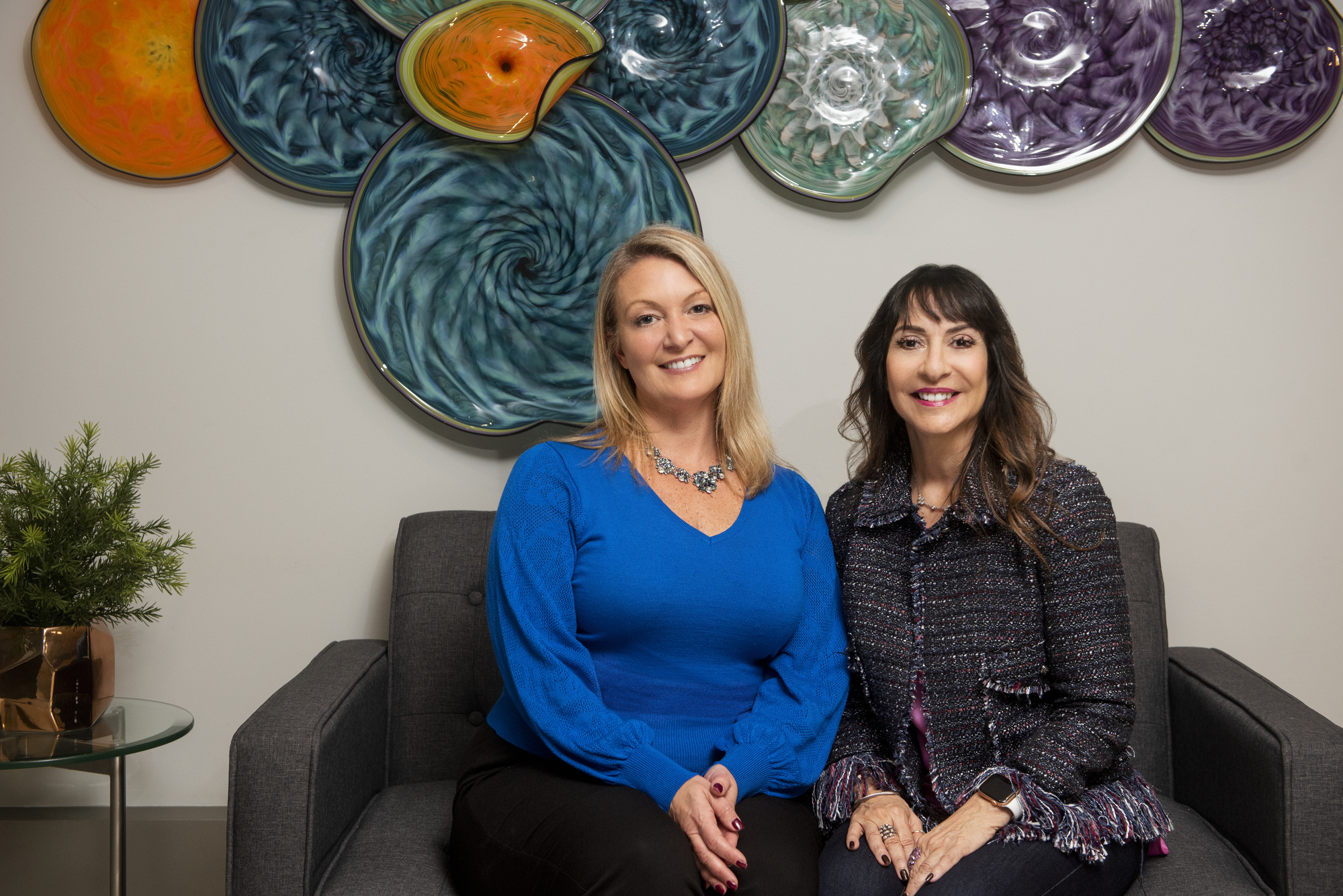 ---
At Arise, Judith leads a team responsible for delivering both operational results and executing strategy for its customers (both Clients and Service Partners). Her journey has been both exciting and challenging as the dynamic industry has always kept her on her toes. She has been able to build lasting relationships beyond the professional with customers. But at the same time, she feels the industry is very competitive, and delivering beyond KPIs is critical to show the value an organization brings to the partnership.
Diane, in her role as VP, LD&D oversees the Global Learning function at Arise, helping various Fortune 500 companies to exceed their CX goals by leading best-in-class learning design, development, and delivery in the virtual space.
On a personal level, Judith considers Diane as a person of many wonderful attributes, and the one that stands out most to her is that she is genuine. She feels that Diane has a high level of emotional intelligence and her ability to connect with people early on in a professional relationship is a gift rarely found these days.
And as per Diane, Judith is an amazing leader and an expert in her field. What she admires most is how Judith supports others. "She gives credit where credit is due, she is open to new ideas and is creative with solutions. She encourages different perspectives and acts when needed. I love learning from her and watching her interact with others and the business."
Here's more about the leaders and their views on different aspects of business and life.
What inspired you to be in this industry?
JUDITH: When I started, I had no idea what a BPO was but I needed a job and started as a junior Account Manager supporting customer service for a fast-food restaurant. I really enjoyed the dynamics of the industry and felt a great level of satisfaction when we "won." I realized then that this job could be a great career.
DIANE: Developing and educating others to deliver on genuine, exceptional CX experiences is important to me. I believe that people make a difference and as leaders we should look for ways to invest in people, being in this space allows me to do that.
What has been your greatest challenge as a woman in this industry & how have you addressed it? 
JUDITH: My greatest challenge as a woman has been ensuring that my voice is heard in a male-dominated industry, particularly at the C-level. While there are many women, there are far less C-level women leaders than men, despite there being many women running and executing within all functional areas. We, as women, need to break through the old adages — that women are too emotional; that we're some sort of expletive word when communicating directly; that decisions should be made for you by men because time and social norms have allowed it.
I say NO Ladies! We are passionate, committed, and strong! We should not apologize for who we are, nor should we allow others to negotiate for our future. It took years for me to realize you need to value yourself first and you will be at that table!
DIANE: Remembering that I have earned a seat at the table, that I belong and that my voice matters. Throughout my career, I have gone through phases of just doing what was expected, not pushing back or sharing my real thoughts or ideas. While it took some time, I have overcome this by remaining open to feedback and forgiving myself for mistakes. I have allowed myself to continuously learn and grow while both appreciating and respecting my unique style. I am in my role to share my perspective, so I do. But I also make sure that I do it with respect for others, commanding it in return.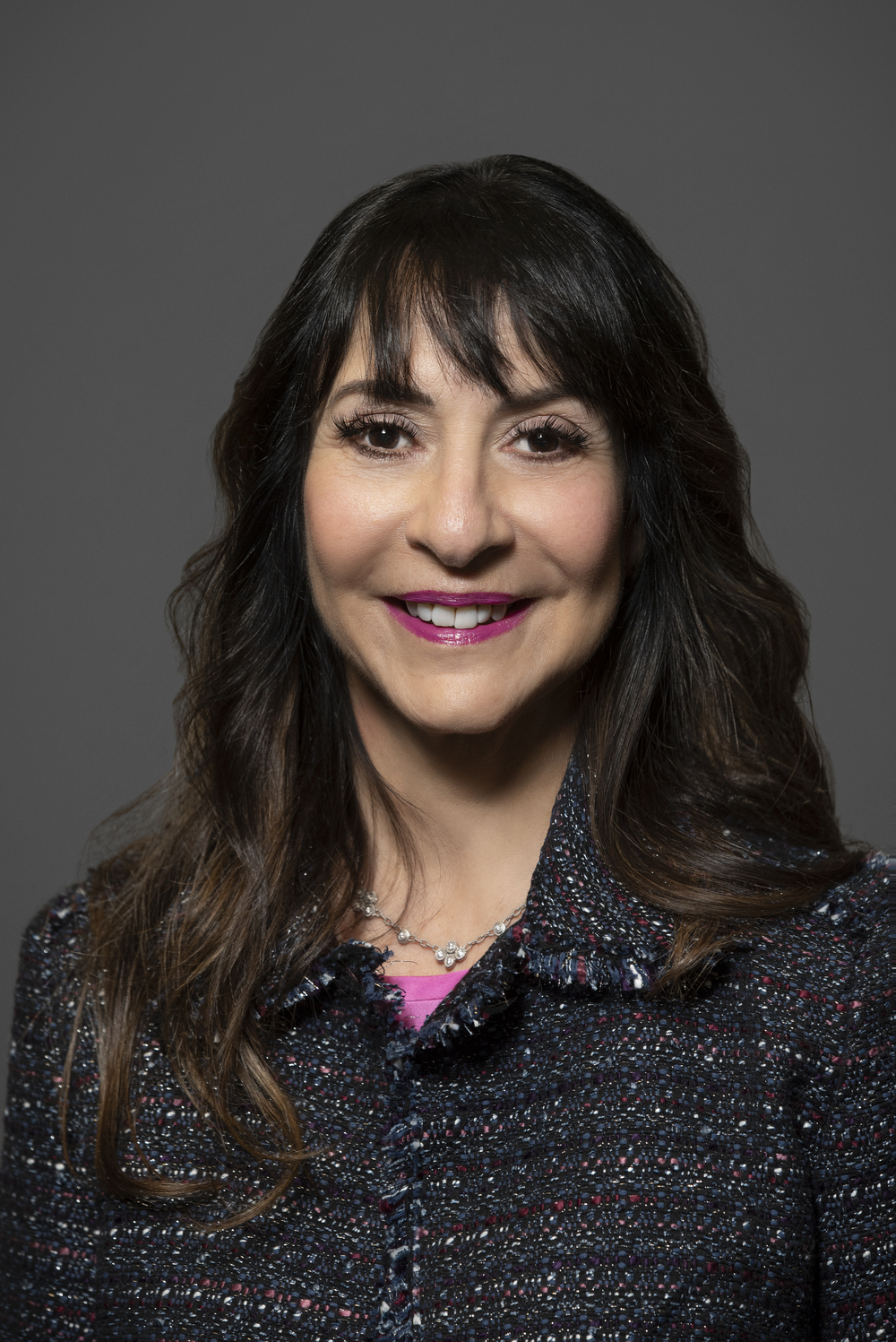 As women leaders, how do you encourage diversity and women in your respective departments?
JUDITH: While it's important to encourage diversity and promote women within my own department, as a part of Arise's Executive Leadership Team, and as a Latina woman, I feel a greater responsibility to build more opportunities for inclusion and diversity across every level of every department across the organization. This is why I felt it important to establish and play a leadership role in two key endeavors at Arise.
The first is the Arise Diversity, Equality, Inclusion, and Belonging Committee. It's not only okay but necessary to see how people are different from one another. This committee aims to bring greater awareness to and appreciation for all that makes us unique. Through our efforts, Arise has had exposure to influential speakers such as Maika and Maritza Moulite, authors of One of the Good Ones. We've also had powerful presentations from internal staff members, discussing their experiences as people of color facing adversity in both the workplace and society as a whole.
I am also incredibly proud to be leading WE@Arise, the organization's group for women's empowerment. Here we aim to connect women with internal mentors to provide support and promote growth. Through open dialogue, guest speakers, connections to female-focused professional organizations, and more, we're ensuring that women's voices are heard more loudly and clearly than ever before.
With both of these working groups, as well as one-on-one mentoring, and overall team leadership, it is my goal to help deserving individuals break through the glass ceiling and achieve the greatest success!
DIANE: I strongly feel that over the last few years we have seen a significant shift in systemic change. While so many organizations touted the importance of diversity and inclusion, few were really putting it into practice. Today's the day to make a difference and it is important for me, as an executive, to not just foster an environment where people of different genders, races, nationalities, and sexual orientations and identities are present, but to lead by example and make sure they are truly heard.
For me, it starts with education. Given where I grew up, there wasn't a lot of diversity, so I recognize how important it is for me to listen and learn from others. I want to better understand other people's experiences so I can find ways to make them feel more comfortable and secure, helping them to feel more trusting and engaged.
Next, it's about promoting leaders. As Judith mentioned, we work in a world that is heavily dominated by male leadership despite countless studies showing that diversity leads to better talent, more innovation, better decision-making, and a more engaged organization as a whole. As a woman, I feel it's my personal responsibility to "lean in" and support other women who have the potential to succeed. Whether it be through strong mentorship, connecting people to appropriate professional organizations, or giving women the opportunity to shine so their success can open male minds, I want to do for my team members, even my company, as I wished other executives had done for me.
How does the digital landscape impact the way your departments' function?
Judith & Diane:  For decades, technology has played a role in transforming the way we work. In the 1990s, the
power of email and Ethernet propelled workplace communications. In the 2000s, mobile technology changed consumer behaviors while the "dot com" era continued to explode. Today, technology has been fully integrated into every aspect of our professional lives and that's no different at Arise.
As CXM leaders it is our job to look at technology and digital-based solutions in a new light. We see it as the key factor that drives strategy, value-added services, and operational services. Digital technology is used in everything from sourcing talent, to learning and development, connecting securely to brands, as well as enabling and supporting Service Partners on the Arise® Platform.
What's a one-line quote that best describes your approach to business and your vision.
JUDITH: For me, it's really my least favorite word – Mediocre. I hate being told you are within the average of everyone else and I should accept the reality. If I had to pick a quote, it would be "Be fearful of Mediocrity" – Jonathan Ellery
DIANE: "We are all just people, working alongside other people." People, across all levels, are needed to create and execute strategies to meet and exceed business objectives. Involving others, staying focused on the goal, and being able to measure results is the foundation. When we treat others with respect, even if we have different perspectives, and laugh a little along the way, it makes us all better. We are all just people at the end of the day. I think we forget that sometimes.
What would you advise the budding entrepreneurs?
JUDITH: As you think about the future, truly learn from history – there are so many similarities we are experiencing today that we lived in the past. Let's not dismiss these happenings but ask how we might learn and grow from them so we can take our ambitions it to next level; and do so with our own, unique touch.
DIANE: Focus on what you can do, not what you can't. Stand out, take a chance, and stay open to learning from others. Doors open and close around us, don't be afraid of that! Embrace it, for it is our experiences that make us stronger. My father always told me that when you work hard and do the right thing it matters. He also tells me "go, go, go you can do this," and that we have to remind ourselves of that all the time.
Under their leadership, here's what we can expect from Arise.
The Arise® Platform is very much at a tipping point of growth. As the team speeds to success, their goal is to help brands be there for customers, be aware of their needs, and be essential to their success and happiness, while providing Service Partners the flexibility that they crave. The aim is to help brands optimize their costs with secure technology that reduces their environmental impact and to provide Service Partners with a wide range of opportunities to be their own bosses and structure work the way they want to and the way that suits their lives.
---
---
Arise's long-term innovation goals are to define the future of customer experience management. In that, Arise looks to be the central platform for the gig economy, fostering greater opportunities for a diverse world of entrepreneurs. They expect to reduce learning time and enable complex skill sets by infusing exciting new digital technologies. They are looking to reinvent customer care by designing task-based engagement models. Arise's strategic roadmap is paving the way for an improved Service Partner experience, from registration to service. And they will ensure a delivery of care that builds greater confidence and trust with customers as they redefine the nature of virtual-first security.