The real estate industry has undergone a significant digital transformation over the past decade. There is a growing need for tech solutions in the real estate industry, which stands to create new opportunities and improve business processes. By leveraging cutting-edge technologies, Avanti Way Group is creating new waves in the real estate industry.
Avanti Way Group is a vertically integrated conglomerate comprising investments, property management, asset management, title, and brokerage services. As a fully integrated business, the Group's affiliate companies, Avanti Way Capital, Propfolio Management, Folio Title, and Avanti Way Realty, along with its award-winning, proprietary technology platforms, collaborate to offer agents, customers, and investors unmatched tech-enabled real estate solutions. It brings a fresh take on the entire real estate ecosystem. By designing unique real estate experiences that streamline execution through smart, proprietary prop-tech and personalized advisory, Avanti Way Group eliminates complexity for agents, customers, and investors.
"All of our focused businesses have one thing in common: deploy our own digital and data driven technology to service stakeholders and bring together professionals and customers to create an upgraded real estate experience," says Andres Korda (CEO of Avanti Way Group).
Meet The Mastermind Avanti Way Group's Success
---
---
Andres Korda is Caracas, Venezuela native who graduated from Georgetown Business School and holds an MBA from Babson College. After a few years of working in the corporate sector, he started as a small real estate investor. While working, he quickly discovered significant inefficiencies, such as a lack of teamwork and transparency. The visionary leader then teamed up with Enrique Teran (Co-founder), a real estate professional with experience in tech programming. And they dedicated the rest of their lives to developing solutions to transform the industry by developing tech-enabled experiences that make the work of real estate professionals easier and improve their value proposition by changing how people consume real estate.
---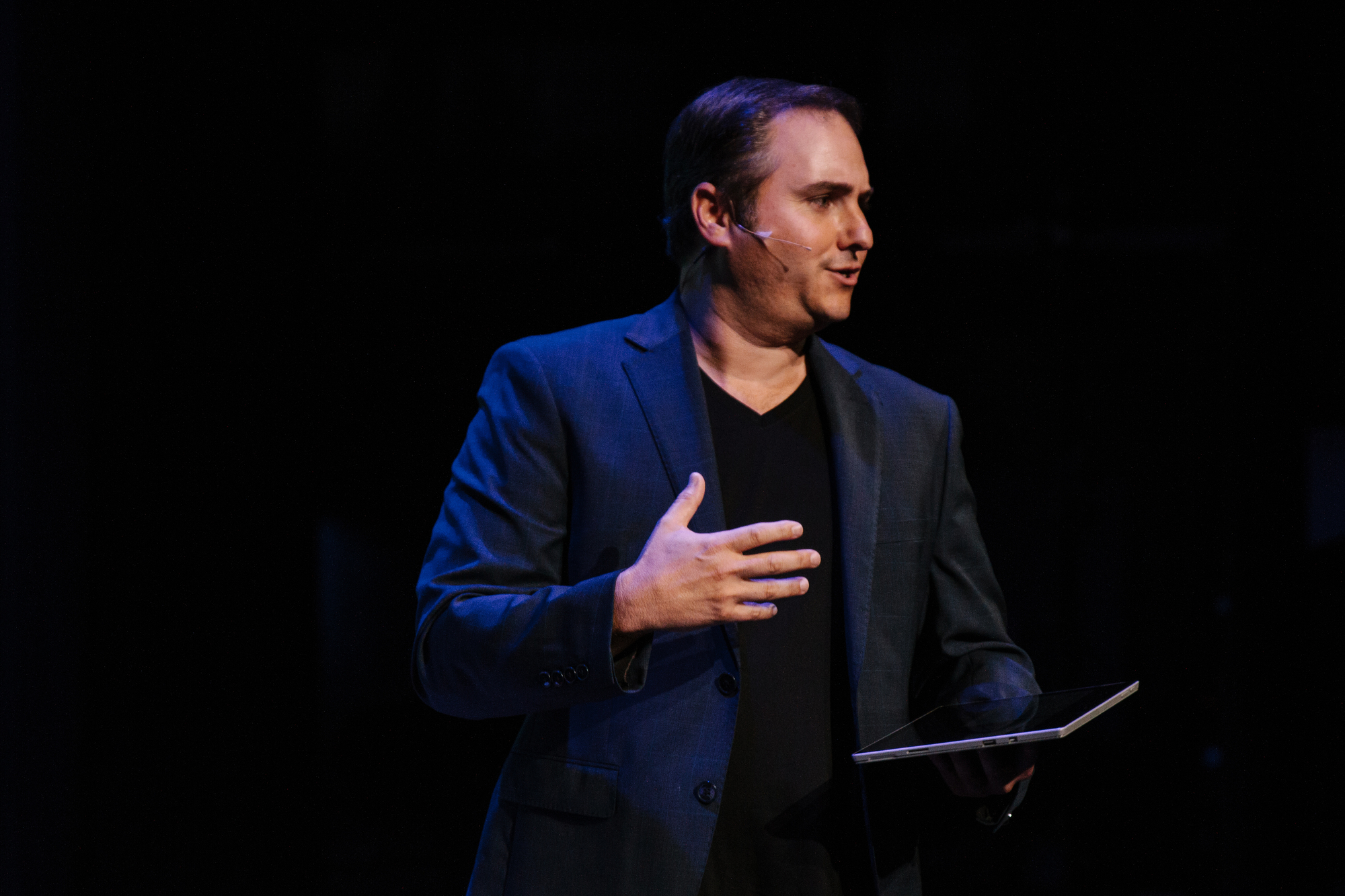 ---
Recalling the past, Andres says, "During the process, I first sold tens of millions of dollars in real estate and started developing training and systems for real estate agents to boost their value proposition and accelerate their business. In the year 2009, after the real estate financial crisis, we identified an opportunity to allocate investor funds into the Miami real estate market to purchase portfolios of rental income properties. After this, we were able to begin developing tech and an ecosystem to service these investors' needs, maximize returns performance and grow those portfolios through flawless execution and extensive value creation. As all companies grow, we started to integrate everything and unify the service offerings with the same vision and back office approach to create what we have to day as the Avanti Way Group."
Knowledge Acquired During the Creation of Avanti Way Group
"When we started creating tech for real estate in the early 2000's , there was very little tech out there. So, our first approach was to build tools for efficiency and collaboration within the transaction process. As time went by, there was a boom in PropTech but mostly coming from external companies attempting to service either the consumer, or the broker / agent professional, without much innovation coming from within. So, an industry that first had limited tech became overwhelmed with an immense number of tools that don't interconnect, create more confusion and complexity, and with limited adoption," says Andres.
As the industry and business evolved and technologies were tested internally, Andres and his team stopped listening to what consumers and agents said they wanted and instead focused on what they truly needed. Professionals and customers want technology that is simple and easy to use, offers value, and can be supported by their own ecosystem. By developing their own platforms, the visionary leader and his team have complete control over how it is applied, targeted, and personalized. Additionally, they are able to change quickly to meet the needs of each market group and continuously improve themselves rather than attempting to produce goods for other people.
---
---
Avanti Way Group has also realized that big data plays an increasingly important role in the real estate process and that the data is available for everyone. Still, only some are able to integrate it in the micro-level is needed for advisors to service their customers. In order to assist users in making informed decisions, the Group has developed into a data-driven platform that is simple to grasp and follows them throughout their journey. Finally, internal procedures, back-end reporting, support, and training within the Group must interact with the technology so everyone uses it, data points keep adding insights, and an experience can be created.
Primal Challenges And Roadblocks
Being an entrepreneur is undoubtedly a challenging task. The journey from starting a business to expanding it and maintaining its success comes with various challenges. As an entrepreneur, Andres also faced several challenges while starting his business. These challenges are: self-funding their entire operation, finding and empowering the right staff by placing them at the right place in the bus, and timing of implementing tech or systems that may be ahead of their time and have therefore been harder to adopt. However, the visionary leader never gave up. By staying true to his core vision and values, he has been able to fight those issues through and tweak or pivot to succeed.
Diversify Offerings
"We call it "Energy-Efficient Realestating". More than using technology as a tool, we implement it to create an experience. There's a big difference between Apple, Tesla or Google and their competitors. Energy Efficient Realestating works in a platform where everything integrates beautifully and seamlessly, with the simplicity needed to gain full adoption and empower support staff, advisors, and customers to create unique value to each other," says Andres.
He further adds, "In the brokerage sector, for example, our constant mission is empowering real estate agents through simplicity, big data, professional development, and leadership to deliver the true value consumers need today. Our company is creating new way for brokers & agents to partner up and scale profitably together in such a low margin world."
---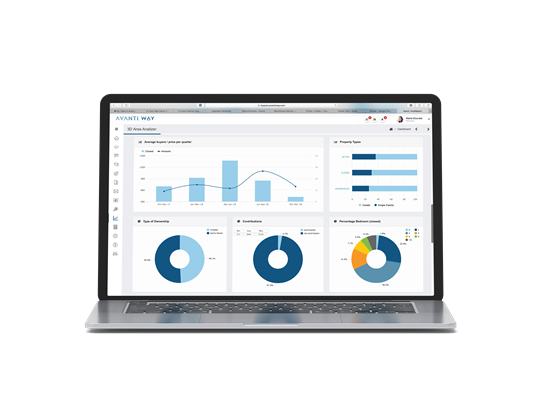 ---
Furthermore, property and asset management is all about implementing an ideocracy of eliminating the complexities that come with sophisticated real estate investments and converting them into easy-to-comprehend opportunities for clients worldwide. His company, Avanti Way Group, promises to add technology & innovation to its entire process constantly. The result is the creation of a revolutionary product for real estate owners and investors, including advisory & management.
By enhancing the property management process for owners, tenants, and vendors, Andres and his team have completely digitalized the entire experience, providing edge and transparency. Their financial approach to real estate asset management gives their customers the service and feel of a multi-million-dollar fund, even with one small property investment
Real Estate Agents Are The Pivtol Point
According to Andres, the real estate professional should be eliminated with tech for many. Being an industry player, he sincerely thinks that real estate agents still are and always should be at the center. However, the type of specialization and service professionals provide must be elevated, and that's what the sublime combination of tech with concierge-like support and people can achieve.
---
---
Under his leadership, the Avanti Way Group team ensures they can remain relevant and provide the right value to today's consumers through their ecosystem. Tech is expanding quickly within the industry, but businesses must innovate from within and use it to develop distinctive consumer value-driven experiences rather than merely allowing consumers and professionals to use it as ancillary tools.
Major Achievements
The United States Congress has named Avanti Way Group as one of the Top 50 Brokers in Florida. It was ranked as the second company for bringing on new agents in 2022 and the third fastest-growing company in South Florida. Additionally, the Miami Association of Realtors recognized the Group as Broker of the Year in 2022. Over 1,500 agents work for Avanti Way Group, which has sold more than $5 billion worth of real estate and opened 14 new locations around Florida. In 2016, it was a finalist for the Inman Innovators Awards. In recent years, its agents have donated more than 25 homes to underserved areas in Latin America due to their partnership with TECHO.
Avanti Way Group has a real estate property and asset management with a portfolio currently valued at around $1 Billion. In addition, through the investment arm, the Group has joined forces with seasoned developers since 2018 to out together, raise funds, and serve as General Partners in construction development syndicated projects in the Tampa, Orlando, and Palm Beach markets, varying from townhomes, condos, and rental buildings.
---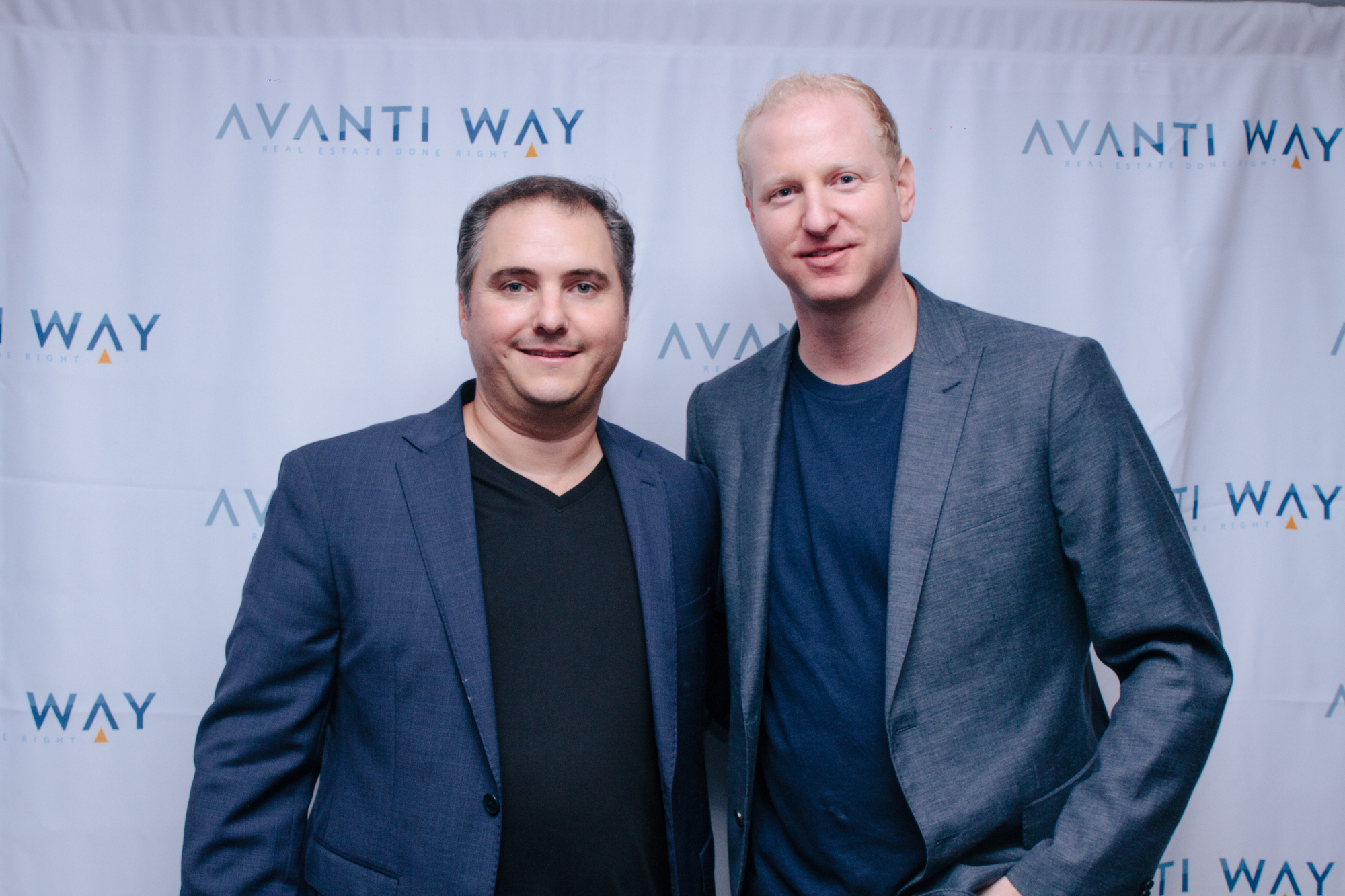 ---
Andres and his business partner Enrique Teran received the Real Estate Leaders and Achievers Award as Residential Broker a few years ago. The Greater Miami Chamber of Commerce bestows this honor, which highlights the real estate industry and those who have excelled in their vocations while serving as community leaders. Andres was named one of the "40 under 40" by the South Florida Business Journal and one of the "Power Leaders" of South Florida, a list that honors the most significant business leaders from the public and private sectors in the area.
Avanti Way Group's leadership has been part of the lineup of speakers at several conferences worldwide and occupies leadership positions at the board level, contributing to the industry and its market as big community players. Avanti Way Group's co-founder, Enrique Teran, served as the 2022 Residential President for the Miami Board of Realtors. The Group's title and escrow company, Folio Title, received the honors of Presidents Circle by The Fund for being in the top 25 in Florida.
Key Milestones
In the last 24 months,  Avanti Way Group expanded its operations to other Florida markets, and plans to consolidate its positions in those markets. It recently upgraded its Commercial brokerage side of the business this year and has the goal to begin implementing some new tech servicing commercial agents. Furthermore, its capital arm intends to continue purchasing assets in order to diversify its portfolio when the market provides investment possibilities this year. The Group is also developing powerful tech for the Title side to solve key industry communication challenges between agents, customers, and title processors.
"I see myself continuing to co-lead this organization as we expand to new markets inside and outside Florida on the different fronts, and as we continue to innovate and defy the norm to what's possible within the real estate business value chain, always putting people first and only using tech to enhance their experiences," says Andres.
Source of Motivation
When asked to share his source of motivation, Andres replied, "People are the heart of any business, and we are blessed to now be surrounded by great people that drive our vision forward with patience and perseverance. As far as motivation goes, it is all about helping others and improving the world we live in. Real estate is such an important part of everyone's life, and it is a blessing to be able to be at the center of this beautiful industry serving not only real estate consumers or investors, but also a community of wonderful real estate professionals."
Words of Wisdom
Being a key industry player and veteran professional, Andres advises, "For those entering the industry, welcome… this is the most wonderful industry in the world, and things never get boring. Also, find your calling and focus because there are too many avenues and ways to interact or participate within this industry. So, it is critical to keep your focus and specialize with a clear vision of the problem you are trying to solve and the target audience you serve. For entrepreneurs, surround yourself with not just good but great people that complement your skillset. Also, have mentors close to you, and be obsessed with creating and maximizing value. Finally, welcome change and disruption, as that's where opportunities ate born."